A family experience with Sandrine, two of my children found a house thanks to Sandrine, who strongly recommended her to us to sell our chalet. Sold in a short time and with the help of his colleague Richard. Always present, professional and available from start to finish! thank you for everything.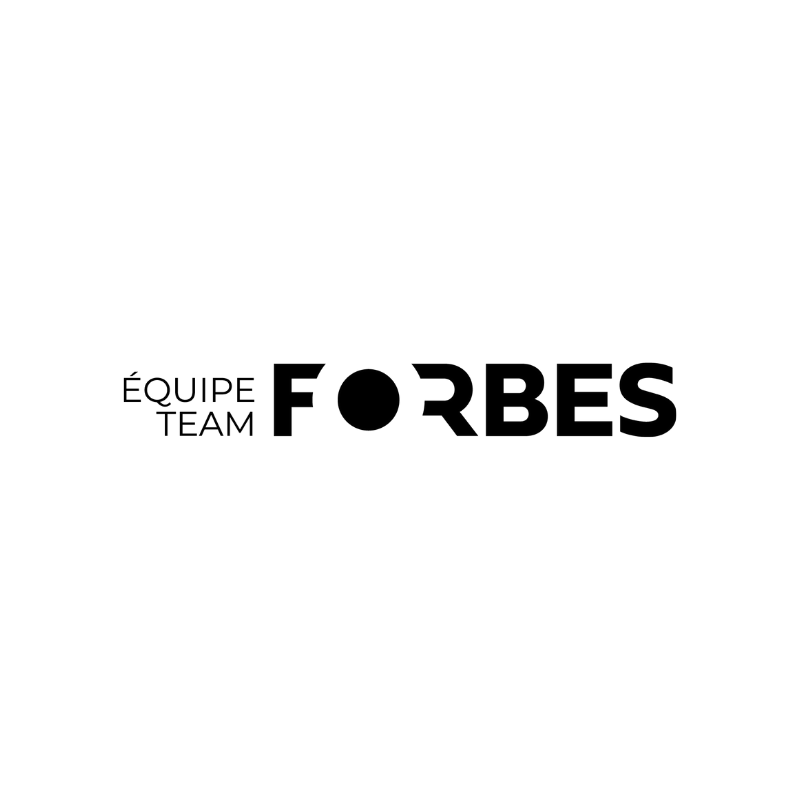 Our family sincerely thanks France Forbes and her team at Remax Crystal for the support provided during the sale of our late father's house. She helped us enormously to navigate the administrative delays of the transactions and she demonstrated a infinite patience and great professionalism. We warmly recommend her to all future sellers.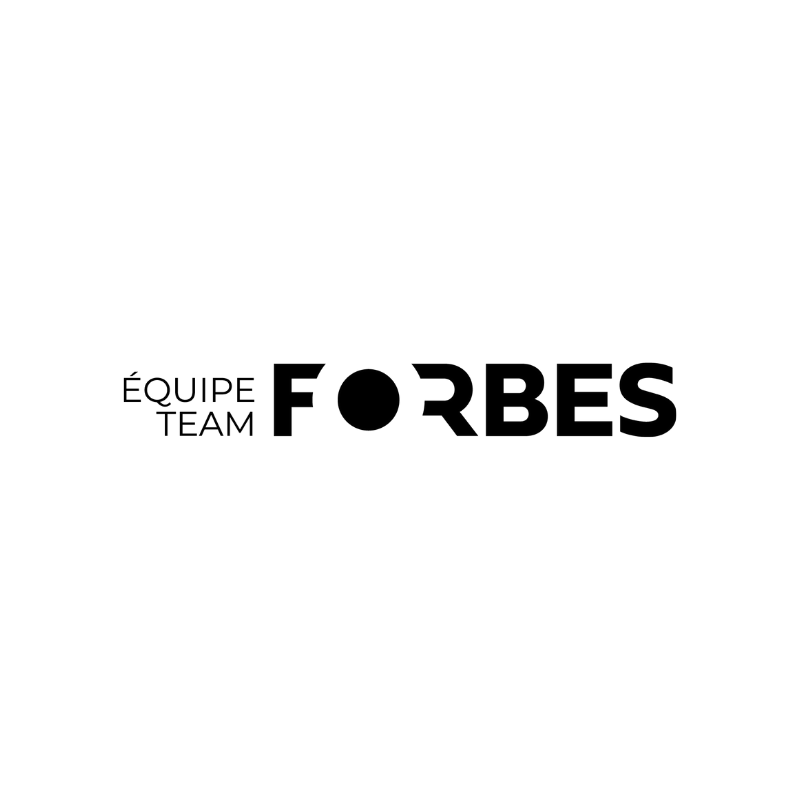 Truly impeccable service! The Forbes team supported us throughout our acquisition project, which spanned several months. A superb team who took the time to advise us well during the visits in order to find the property that best suited our needs. Thanks to the Forbes team, we have found our home and we are immensely grateful to them. A big THANK YOU to the whole team!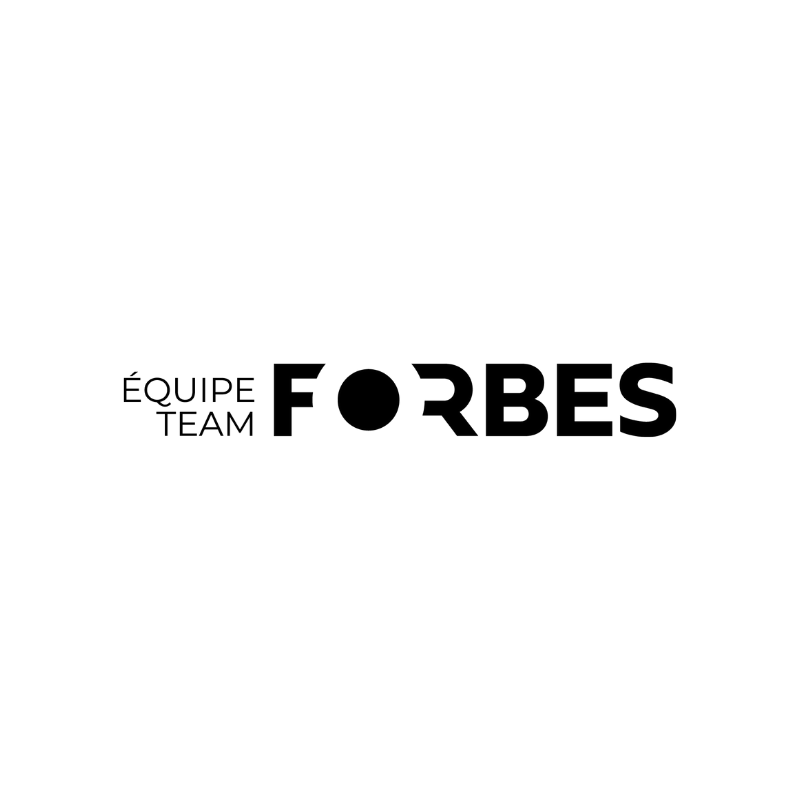 Me and my spouse Marianne did business with the Forbes team, more specifically with Sandrine Charbonneau. We were welcomed with a wonderful dynamism from her we felt like a member of the family. She was pleasant and sincere in conversations (quick response). We had total confidence with her. She listens to customers and takes the time to find the rare pearl you need, whether it takes days, months or even years, she will be there to support you as she did with us. It was a stressful experience for me and my wife, but Sandrine was there to support us from start to finish. She deserves an A++ for her wonderful work. Thanks again to Sandrine and your fire team.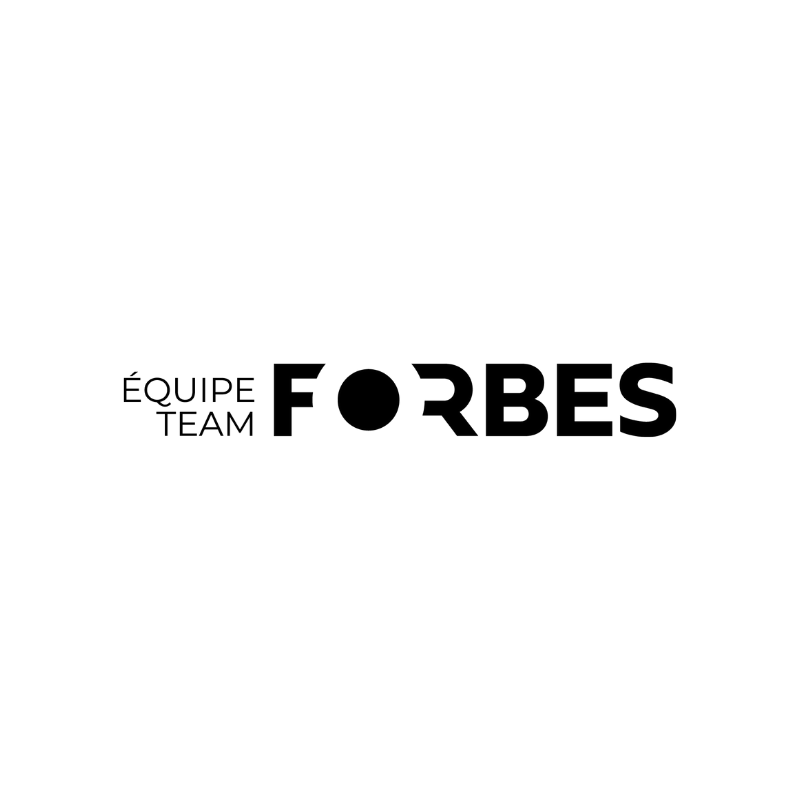 Thanks to Richard and the Forbes team for allowing me to sell my property and buy a new one, and especially all the journey made together during this adventure. Professional, available, efficient, attentive and gives good advice, I was really well supported in all stages of my search, sale and purchase. Thank you for everything!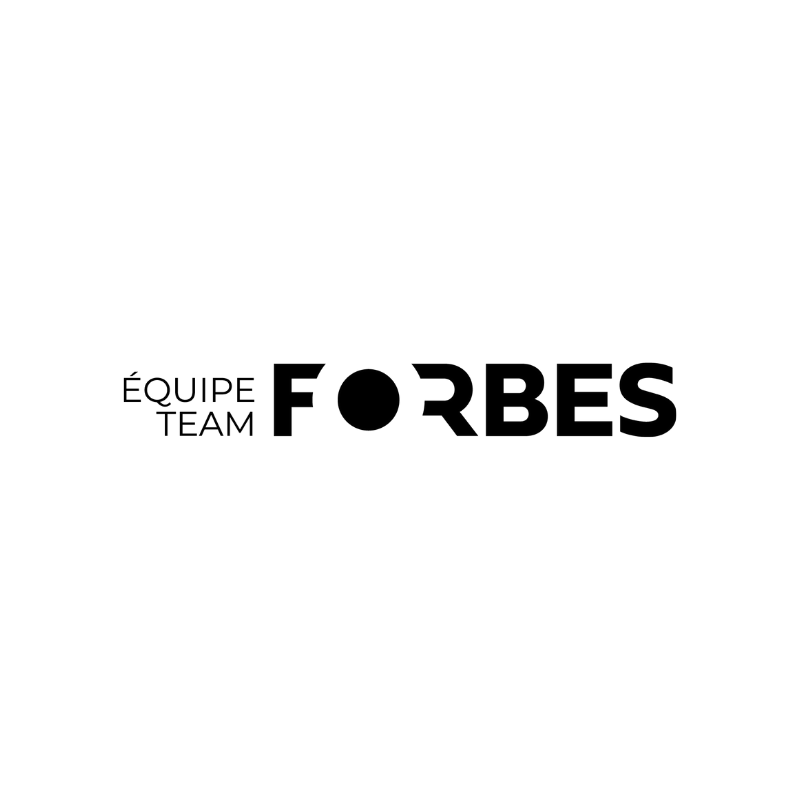 Excellent service received by Richard Couture for the sale of our condo in Notre-Dame-De-Grace. Sold in 6 days! Efficient, available, honest and always smiling. Return call and quick response! This is the best team!!!!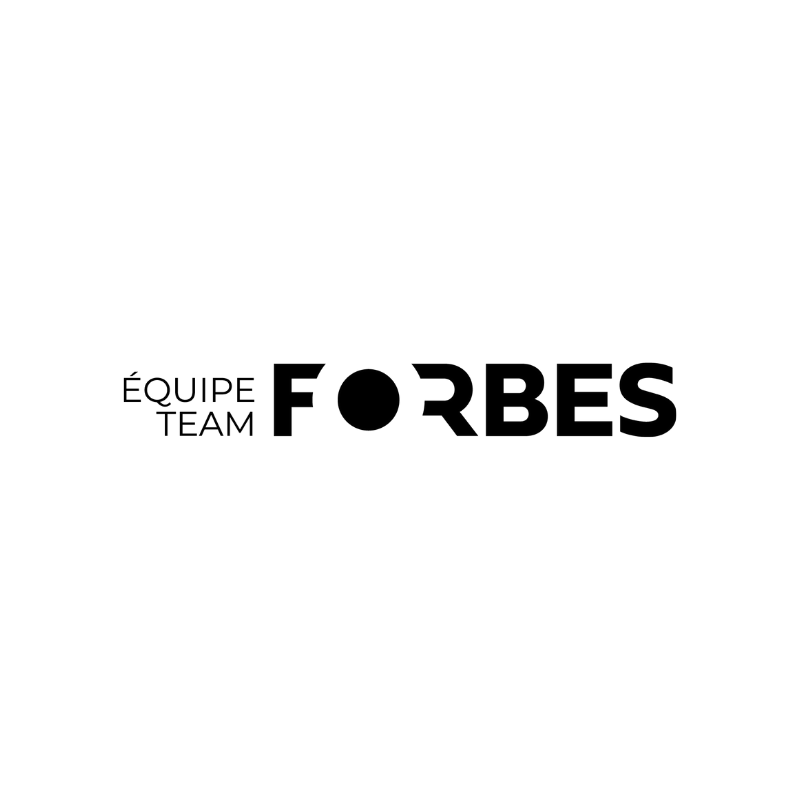 Thank you for your efforts, your efficiency, and especially the result! Hello, finally home!! I would like to thank you for your efficiency and your kindness which allowed us to quickly obtain our house.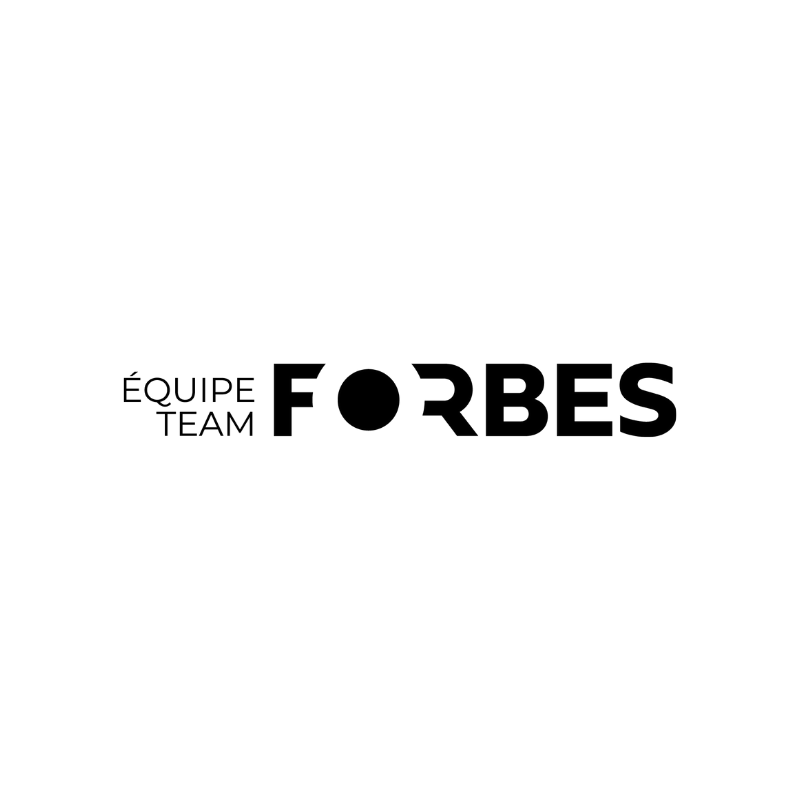 A golden team that has been present with us throughout our research and in all stages of the process until the end! Very attentive and available for us! Thank you for all your good work and helping us find our first home :)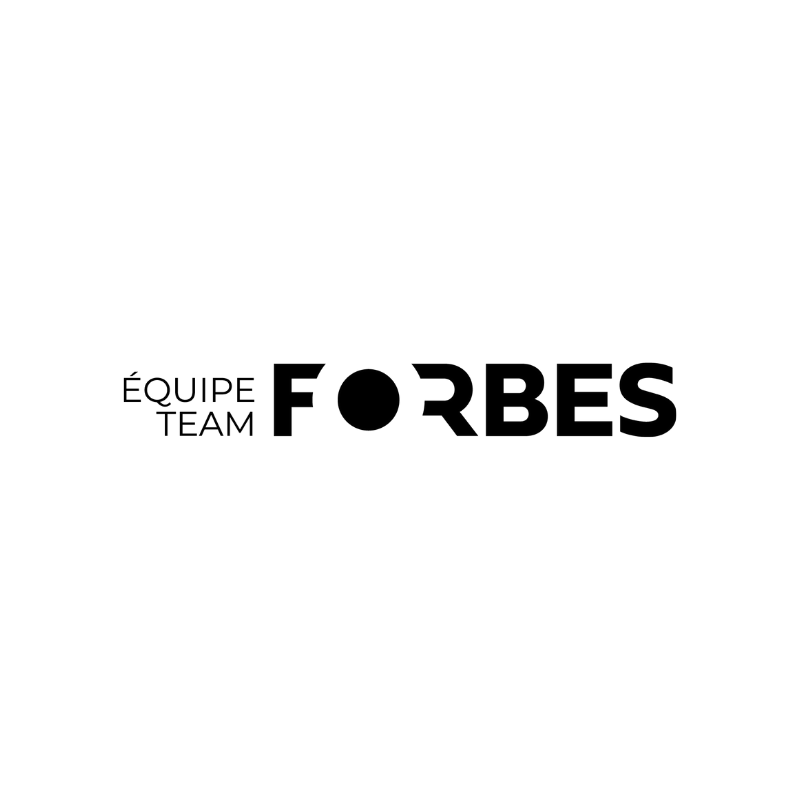 A really great service! I recommend 110%. I loved Maxime's work.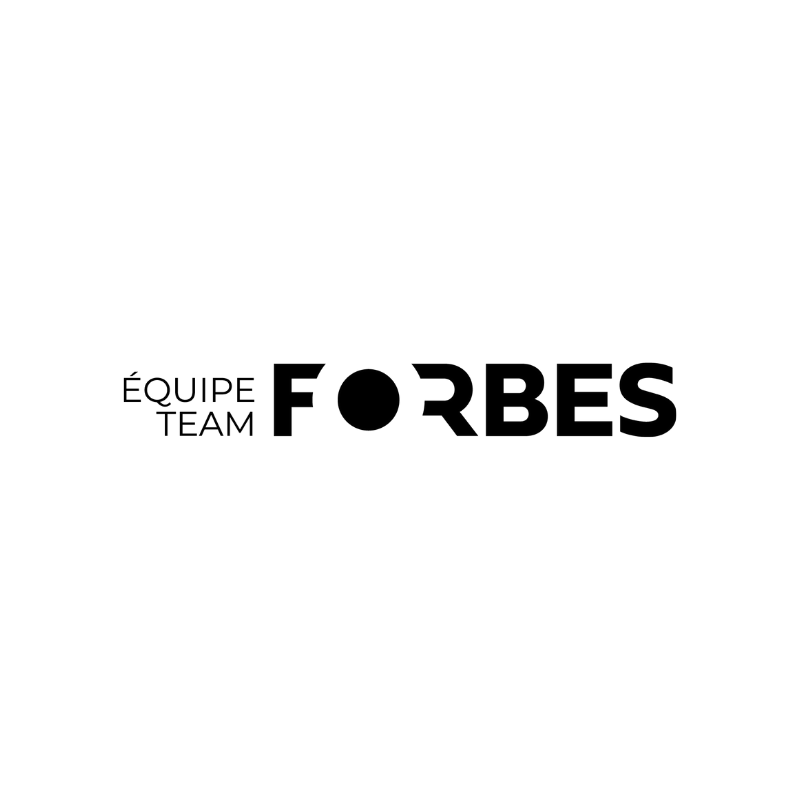 The forbes team are a great team of realtors. They helped my husband & i to find our very first home this year. They are very patient, sociable & attentive with their clients. I would recommend them 100% Thank you to France & Maxime for your awesome job!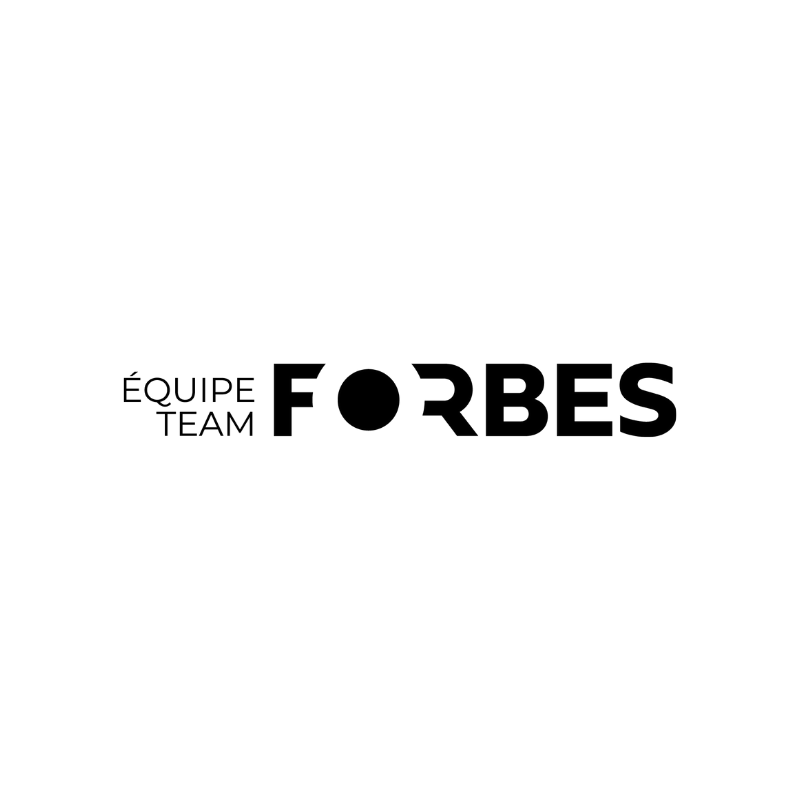 Great service and very professional! France was there for every step of our first home purchase and made the process much less stressful for us. I recommend this team!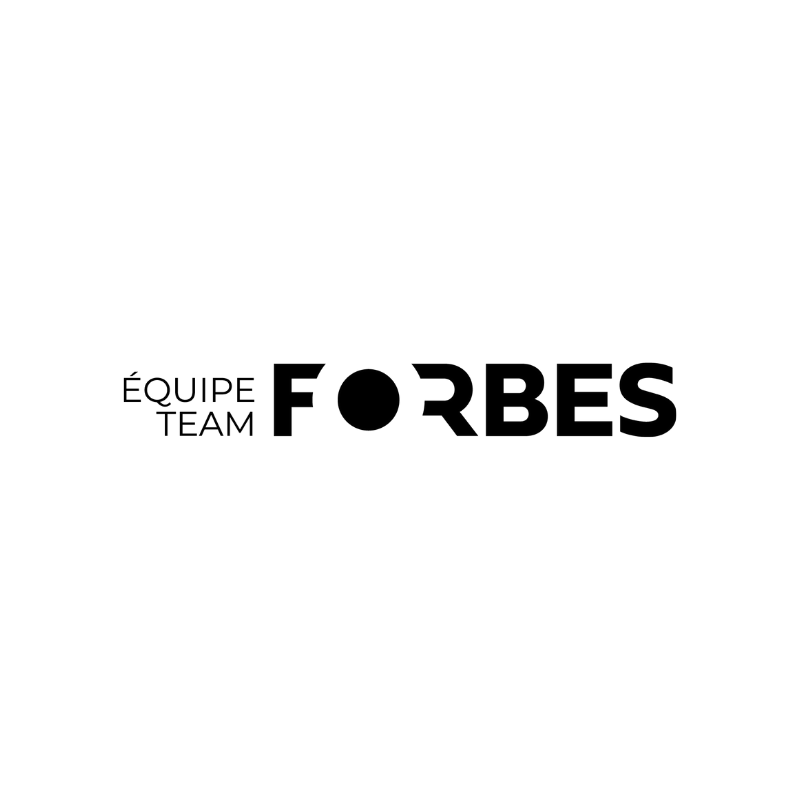 Thank you Maxime for your professionalism, your understanding of the somewhat complicated situation and for supporting me in this process. I am extremely satisfied with your services and I will not hesitate to recommend you and your team to anyone who needs a real estate broker. WELL DONE!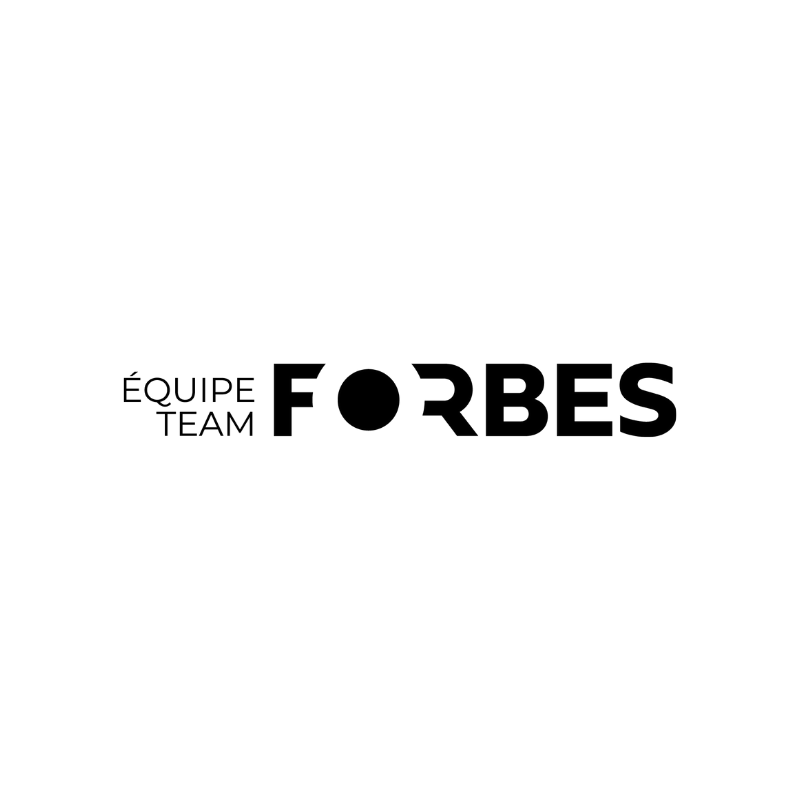 An excellent experience received from France and her team! Always available, caring and thanks to their service, I was able to experience a transaction that should have been stressful with complete peace of mind. And what about the adorable present delivered directly to me! Thank you again for everything and I recommend you without hesitation!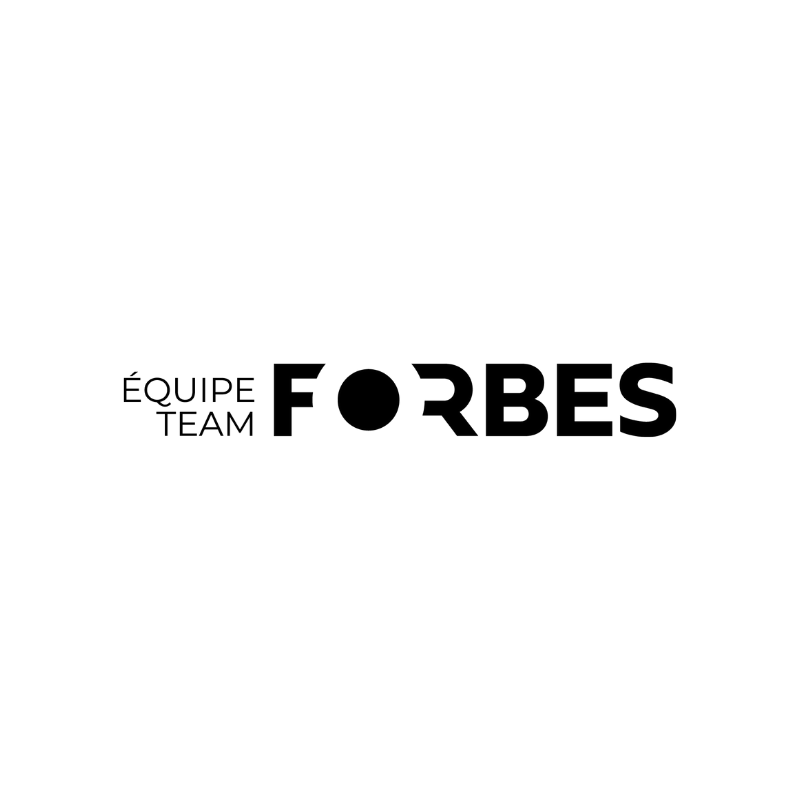 Wow! What an incredible team. Listening to my needs, always available! Successful sale and purchase hands down. Special thanks to France, you are the best. 🙂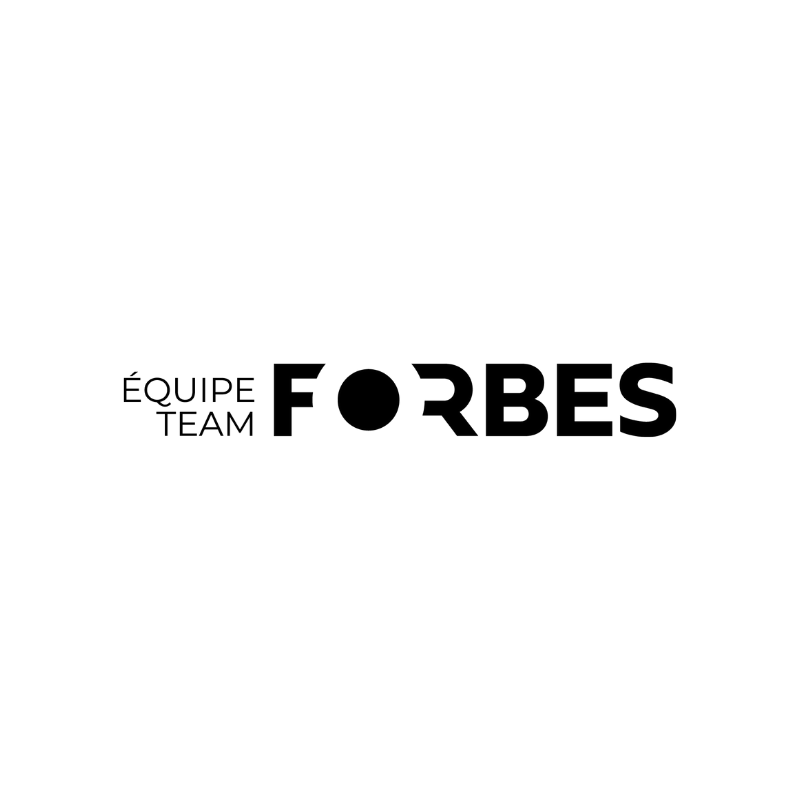 Absolutely delighted with the professionalism, kindness, responsiveness and support of Richard and the whole team. We appreciated your advice and your availability at each stage. We would like to highlight the quality and competence of the team members who guided us well while answering our questions. It is without hesitation that we recommend Richard, he is dedicated, always available to answer our questions, professional and determined...but above all, he is an ultra-friendly human being and that is essential to an experience of the most successful. I strongly recommend everyone to use his services for the purchase or sale of a property.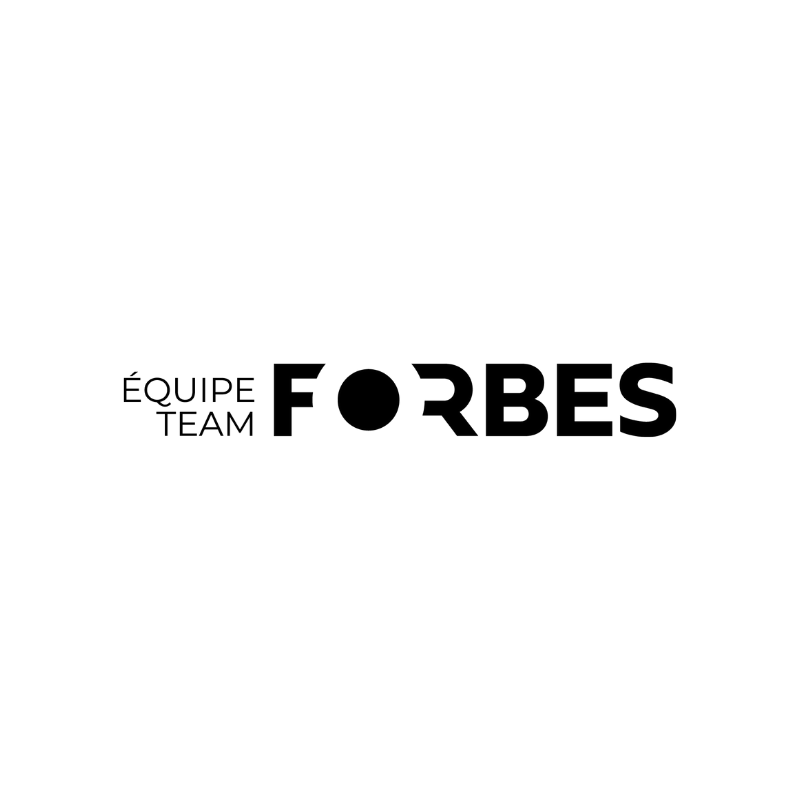 An unparalleled service with a team of fire, selling your house with the Forbes team is only happiness, in a beautiful simplicity, they take care of everything. In particular Maxime, who gave his 100% for my transaction. Thank you to the whole team, keep up the good work, all your efforts have paid off and I am extremely grateful.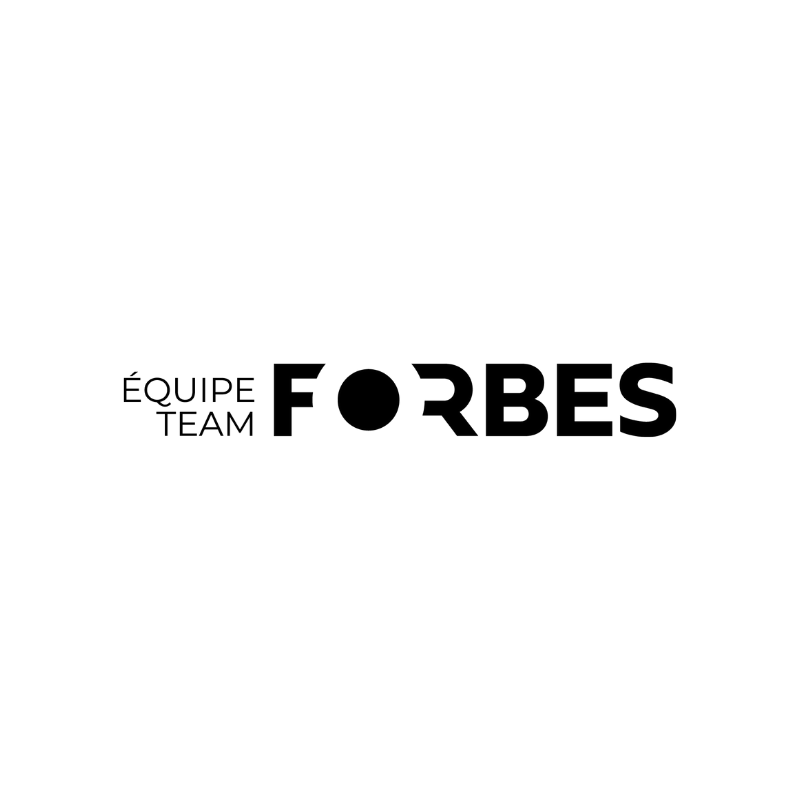 I was very fortunate to have l'Équipe Forbes Team as my agents. They are professional, serious and work effectively. My house was sold in a matter of days and I could not be more pleased. Regards.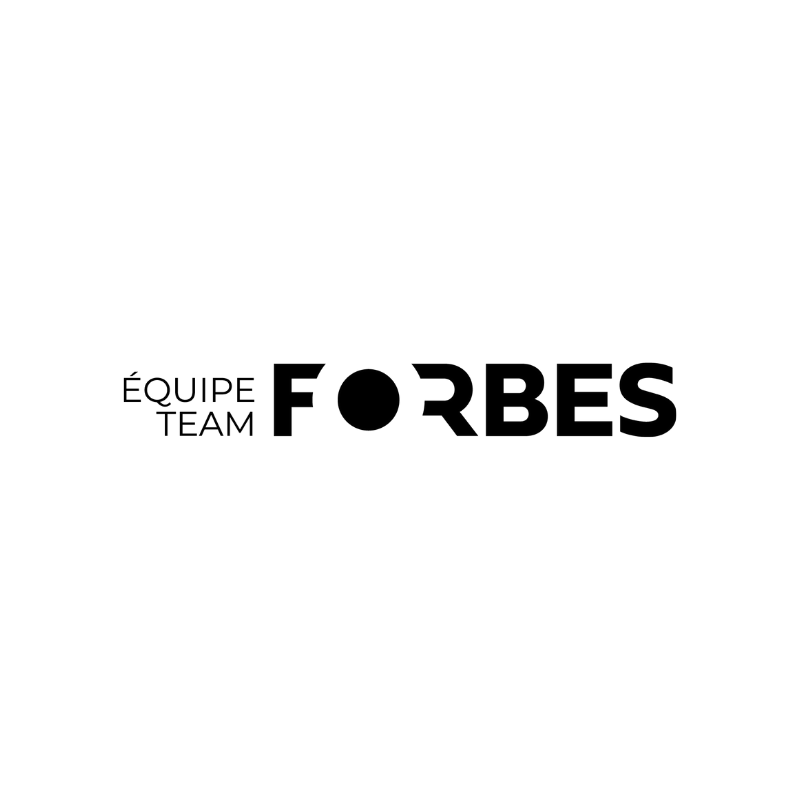 Superb experience and great service. We were very undecided about selling our house. However, the Forbes team was able to provide us with all the answers and help we needed for our change of house and our sale. Real pros!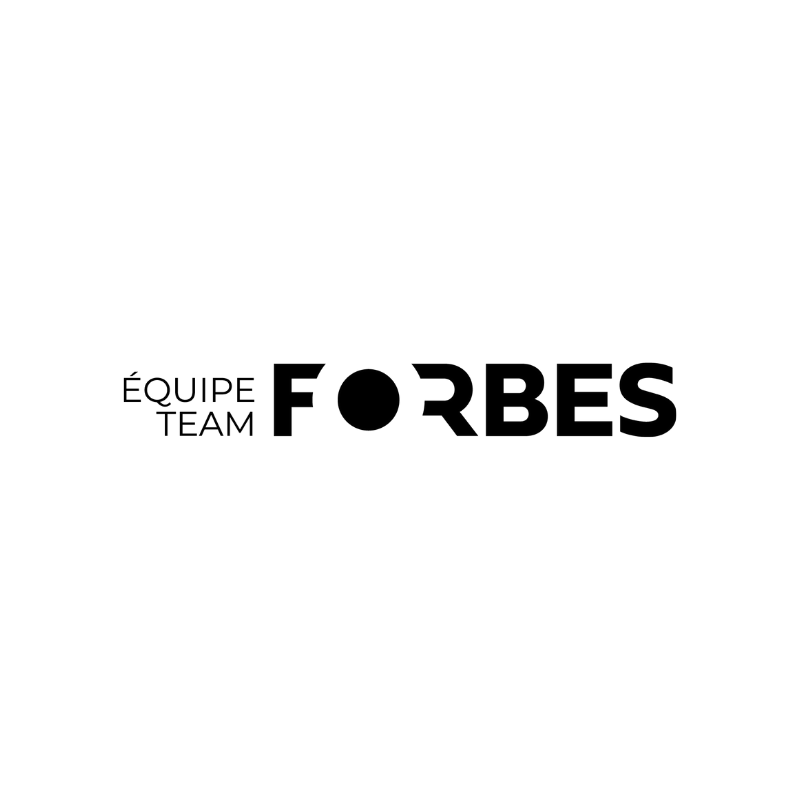 My spouse and I loved our experience with Sandrine and the Forbes team. She helped us find our first home in a very difficult market and always kept us motivated. She gave us great advice before, during and after the transaction and we are very grateful. She was always very good at answering our questions in a timely manner. We recommend his services to all buyers and sellers!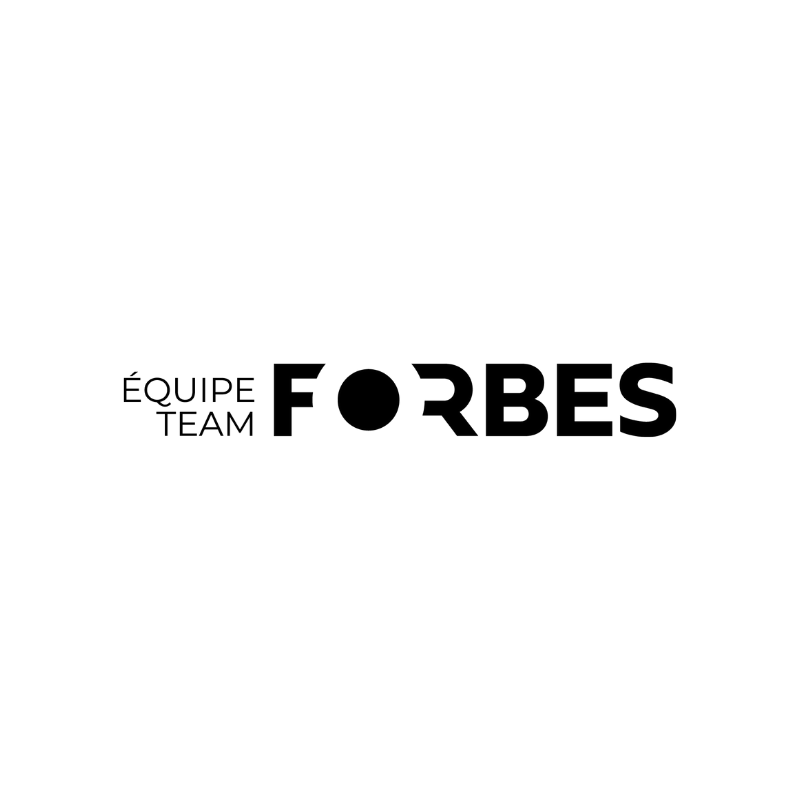 Wow! A team passionate about their profession. Being my first experience as a salesperson, I felt confident from the start to the end of the transaction with Sandrine Charbonneau. A real key in hand! 110% satisfied and I recommend them without hesitation. Thank you to you Sandrine and to all your team!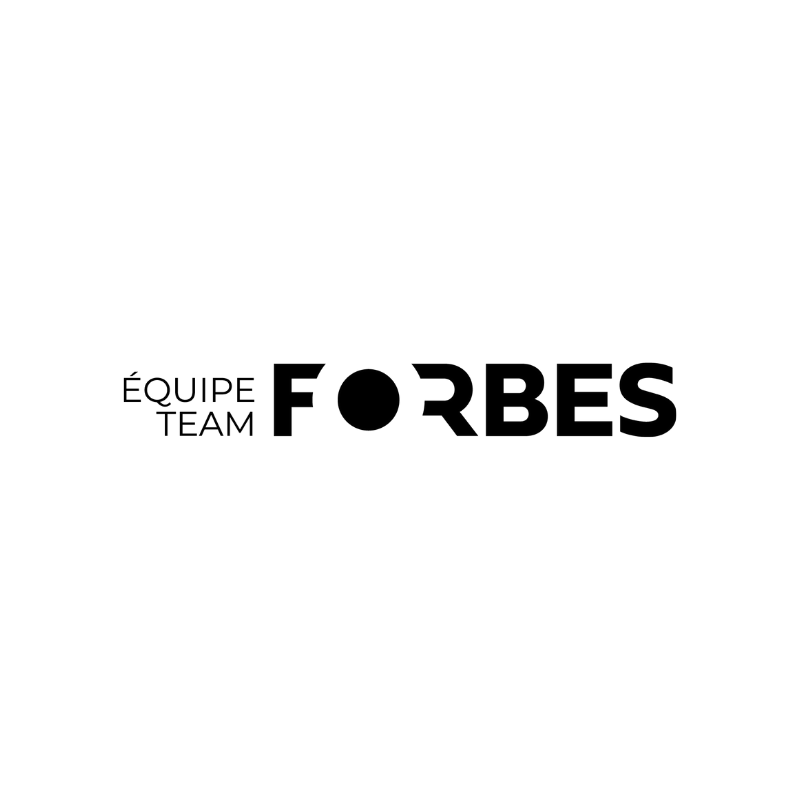 France Forbes has proven once again to be a dedicated professional agent bringing the sale of my lot in Deux-Montagnes to a successful conclusion. She has consistently provided value information and updates in a timely manner. I highly recommend her and her team to anyone who wants to buy or sell property.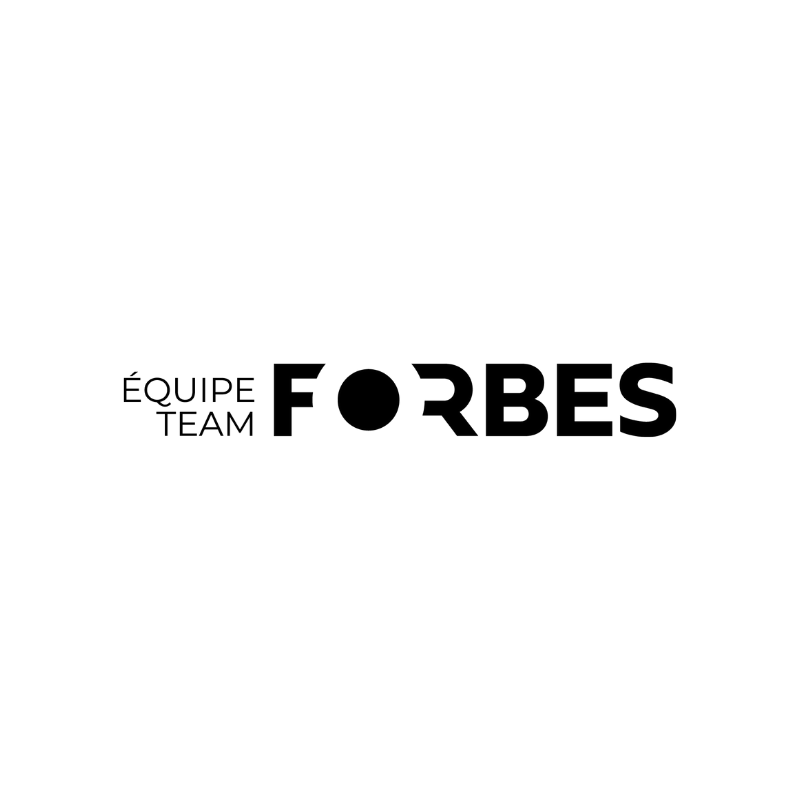 The Forbes team gives dedicated service and the best support network possible. They go above and beyond to provide top quality service. They sold my house above asking price in only two weeks. I would recommend them to anyone who wants a winning team to sell their property. Thanks very much to the whole team!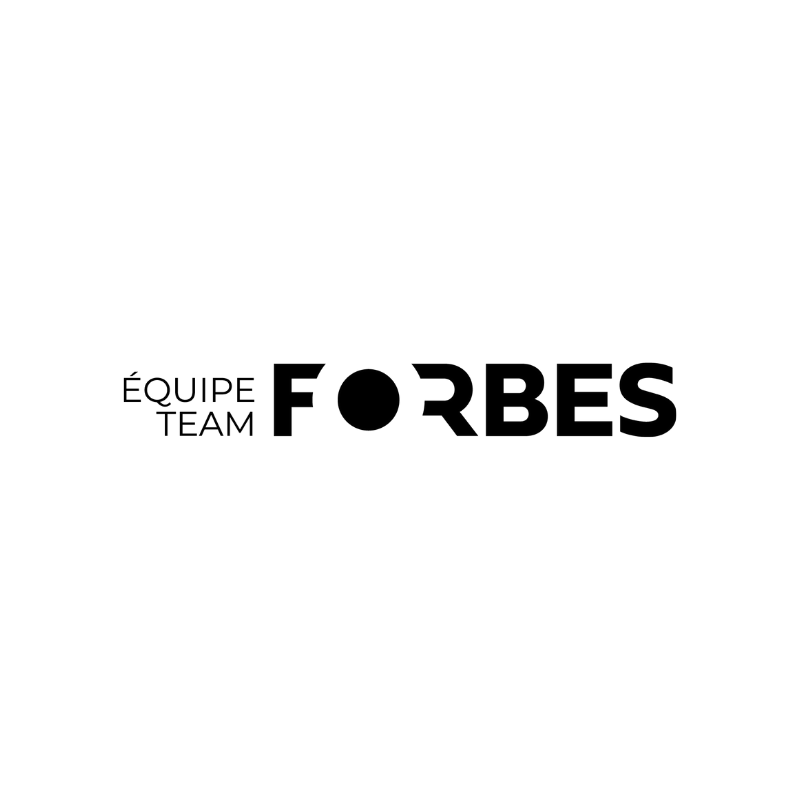 I received wonderful service from Richard Couture. He was present at all the visits. Even though my duplex was more difficult to sell, it didn't give up. His optimism and encouragement were greatly appreciated. Thank you Richard for your excellent service!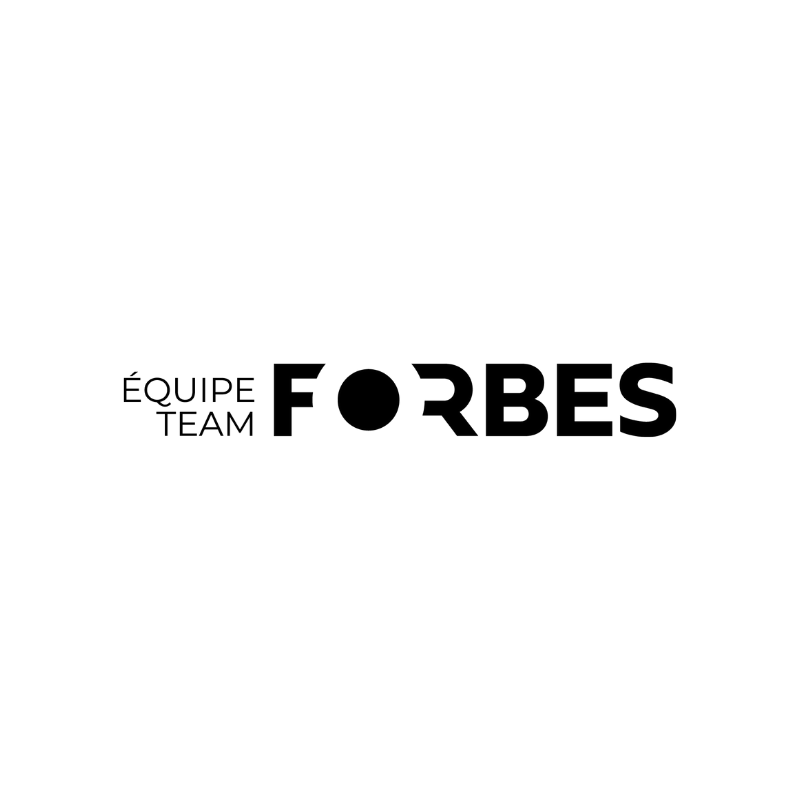 Thank you Sandrine for supporting me in this important purchase. Your advice, as well as your presentation of the offer to the sellers (you were the only one to do so) will have been assets allowing my offer to be accepted among the 3 others. I want to underline your quick follow-ups as well as your kindness and your simplicity. Nothing complicated, good humor, fast customer service. This is what I was looking for and found with Sandrine.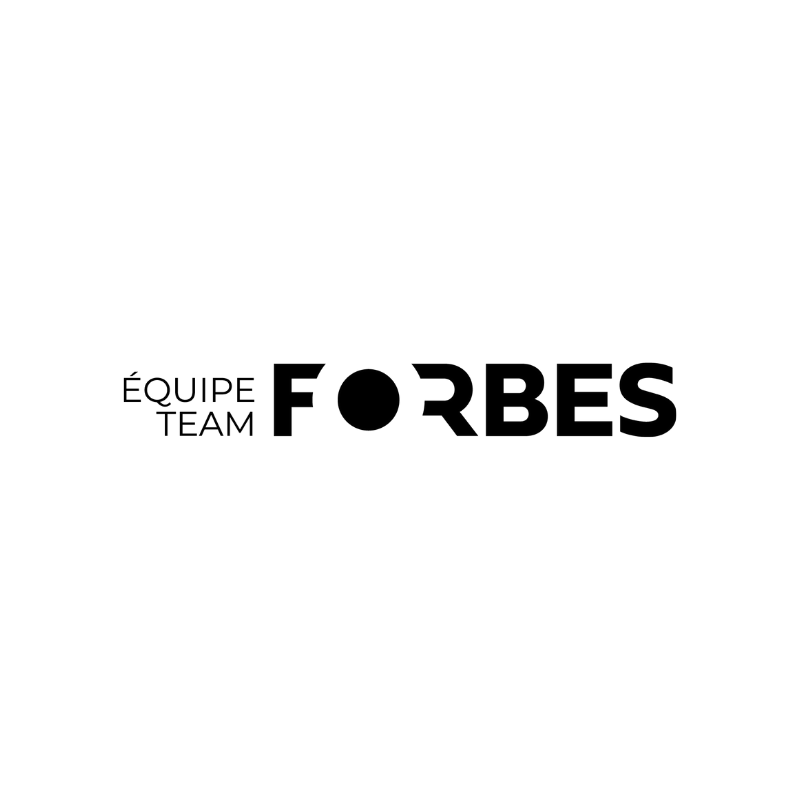 Leaving home creates a lot of stress. Fortunately, you have accompanied us as good parents would and with a lot of patience and support. We will recommend you to anyone who comes to us. You are true professionals. Thanks for everything!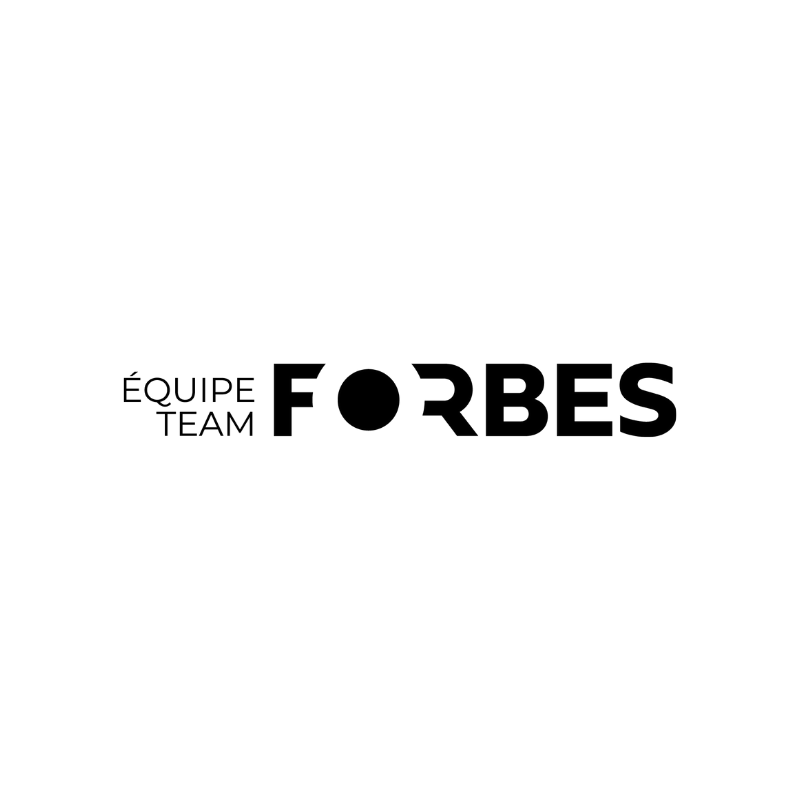 We could not have asked for a better team to support us and guide us in our process of buying and selling properties. France and Sandrine were quick and efficient throughout the process. They were as excited as we were when our offers were accepted! It was a real pleasure working with the Forbes team!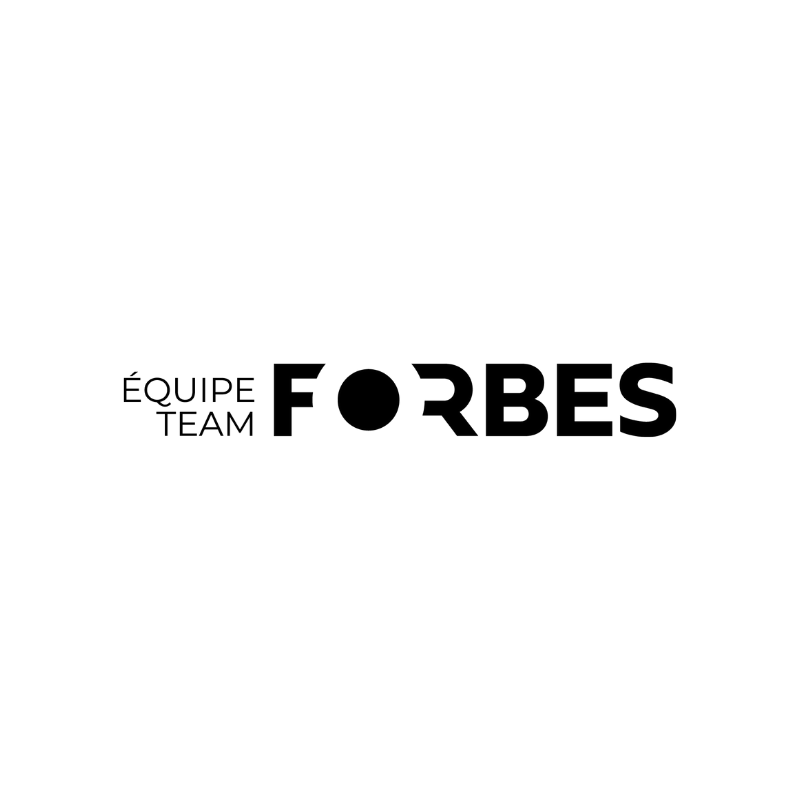 Very good communication we had with Ms. Charbonneau. Always available to answer our questions and concerns. We take our hats off to her for her patience, knowing the intensity of the current market. Thanks again !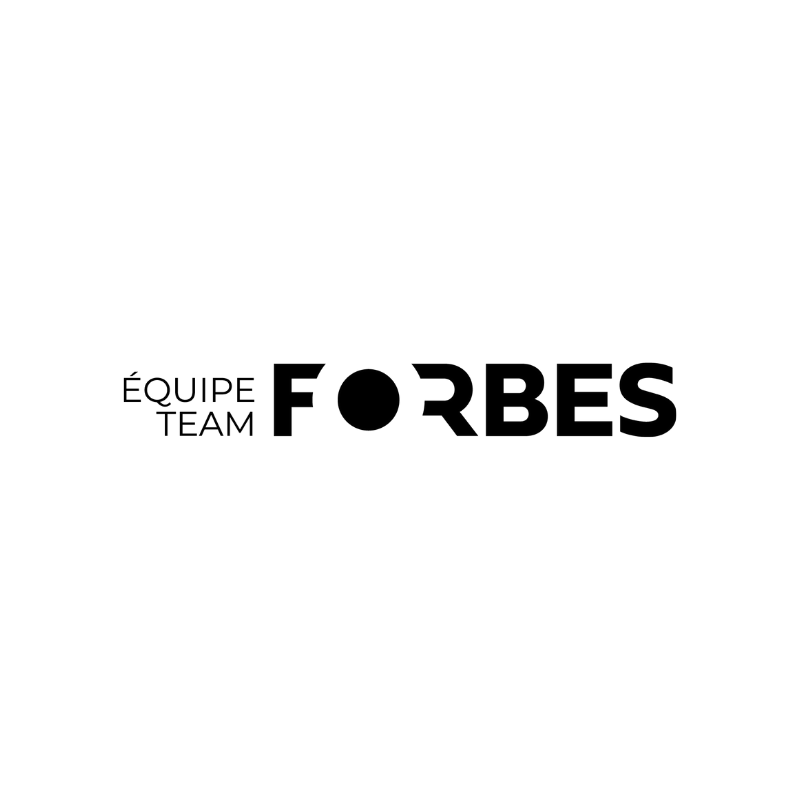 France and Sandrine were able to make this commercial transaction a human and gentle experience. The current context leads to making difficult decisions, to going through grief for which we are not necessarily ready, and this extraordinary team advised me, supported me, reassured me. Beyond this transaction, a friendship will certainly develop. Many thanks to you both!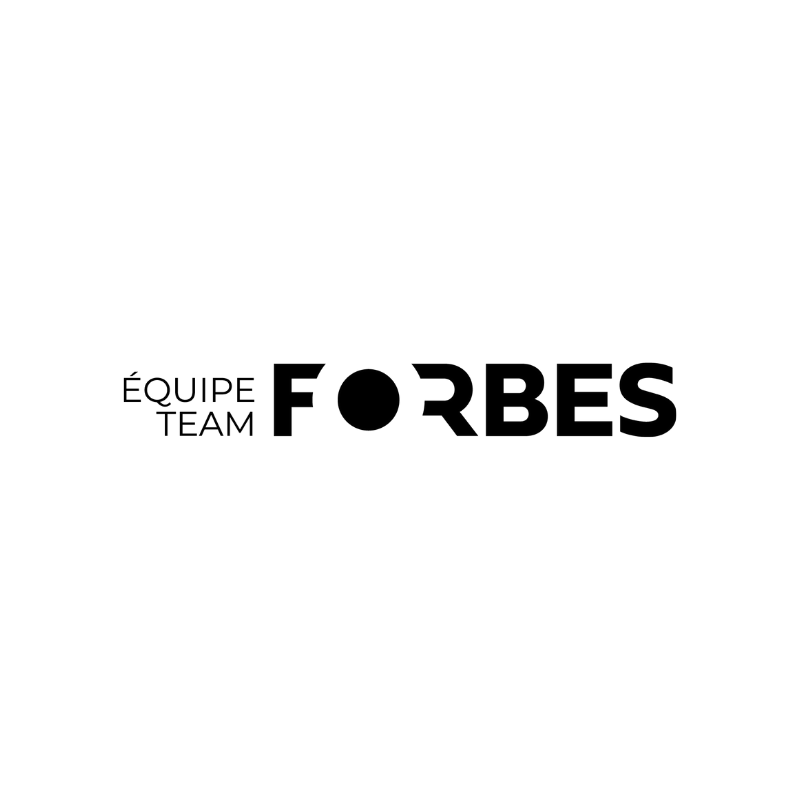 Thank you to you France and your team. Once again, thanks to your professionalism and dedication, this transaction went smoothly. You are always listening to your customers and we greatly appreciate it. Looking forward to doing business with you again! thank you for everything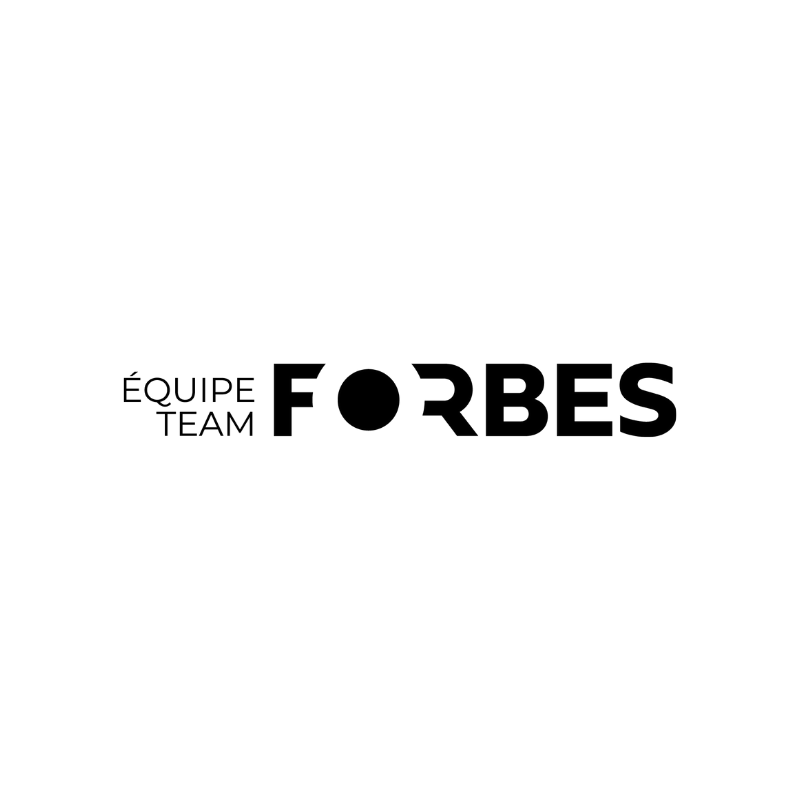 Great experience with Sandrine, always present, professional and available from start to finish! Thank you for everything.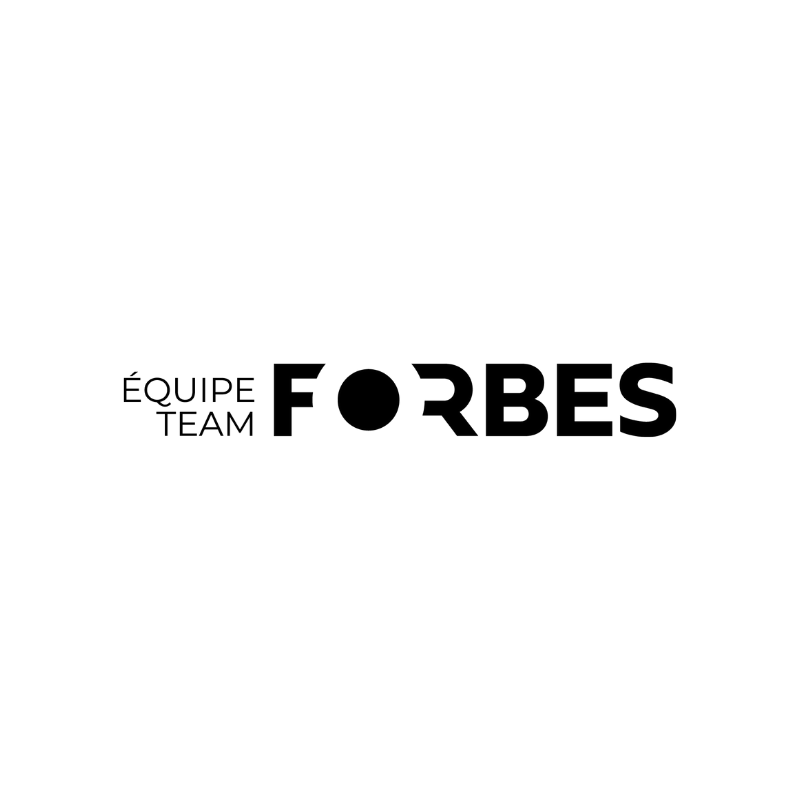 I don't hesitate to use the Forbes Team name as a reference. I was very satisfied with the work and the competence of the team and Mr. Richard Couture was dynamic and efficient. And I would add that all three of you have been very professional and emphatic. These are times that can be stressful, but it all went very well, I am grateful to you and thank you.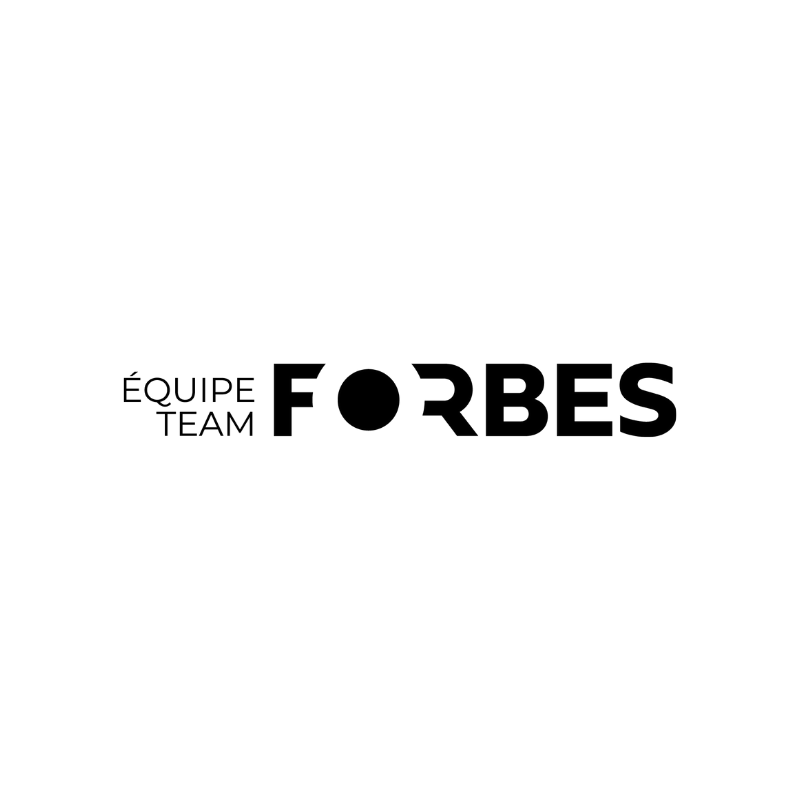 Thank you France Forbes for the quick sale of my beautiful house, for all your advice, your support, your patience and above all for your dedication! It's a winning sale for everyone in the end :) A big thank you also to Richard for your expertise on different subjects and to Sandrine for all the work you have done in the background. You really are a great team !!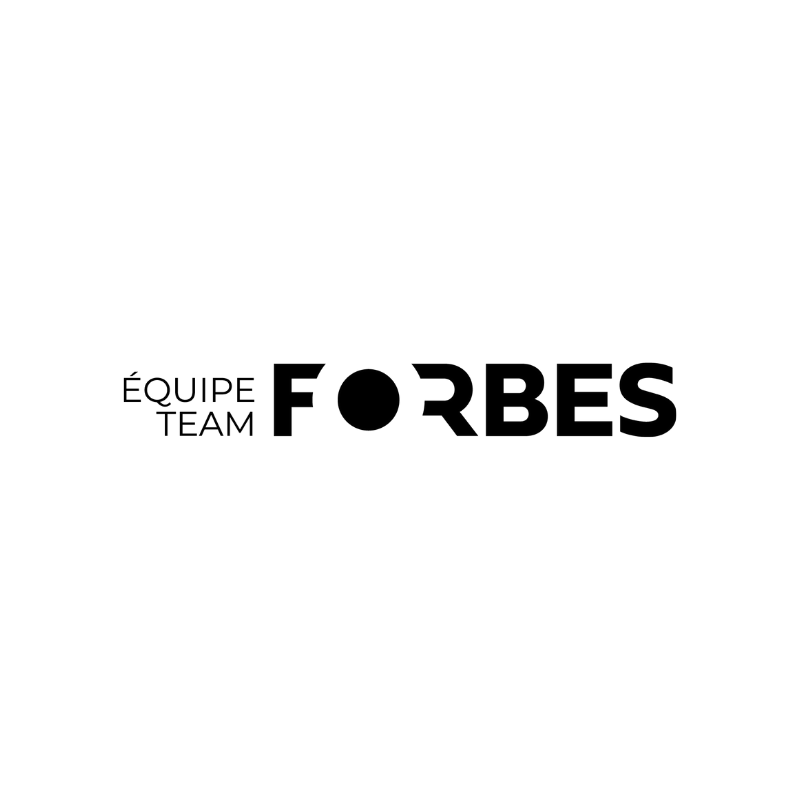 Excellent service! Sandrine was able to support us in a professional and efficient manner and was always quick and responsive. She offered us support that went beyond our expectations. Thank you!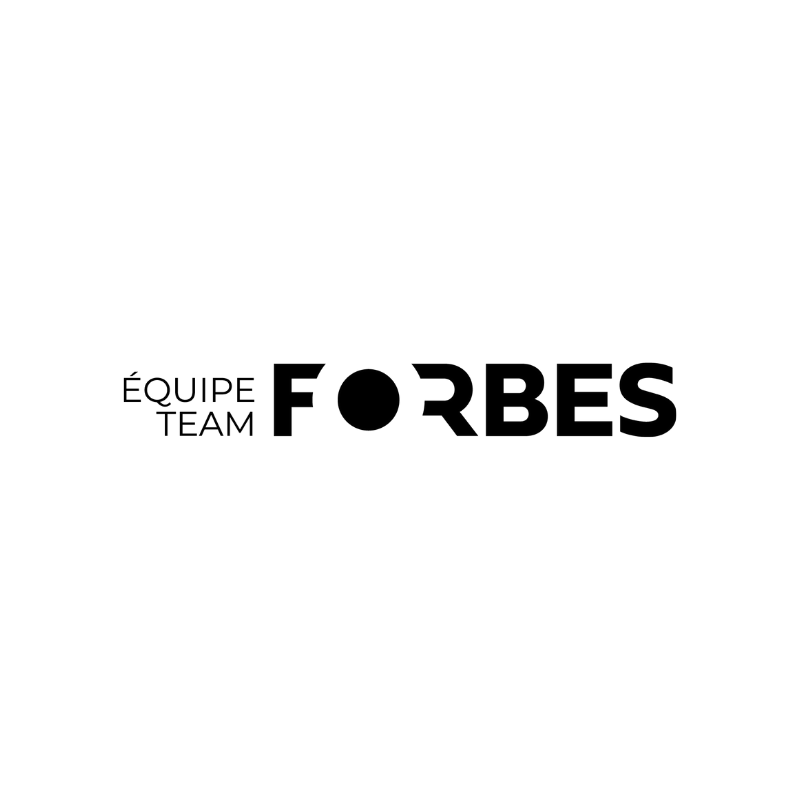 Thanks to Team Forbes! If you are looking for a good advisor for the sale of your home, consider France Forbes! Thank you for everything.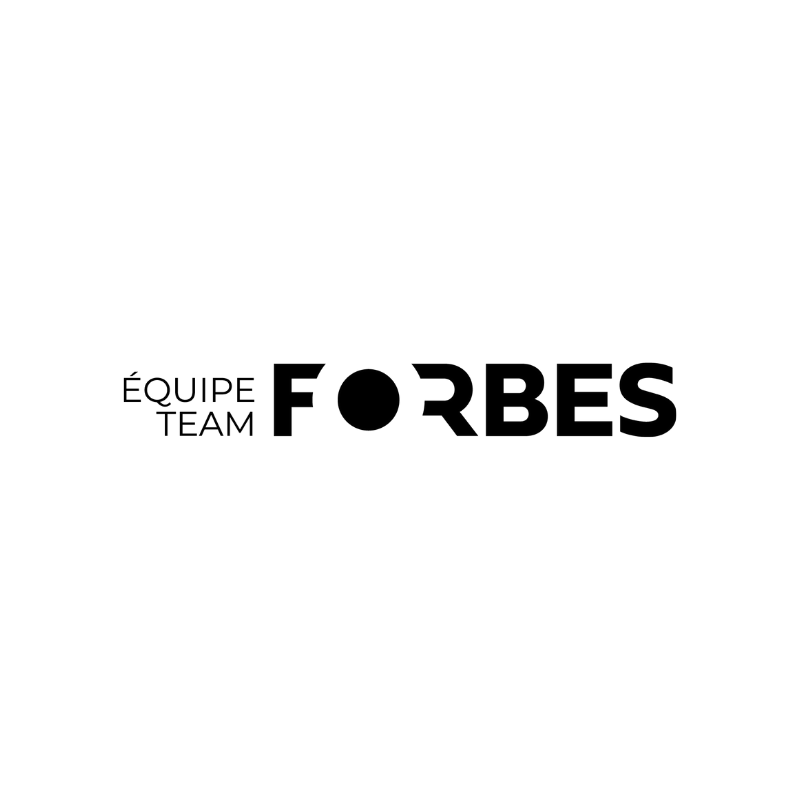 I had done business with Richard to buy a condo 8 years ago, and recently, I sold it thanks to Sandrine. I also bought myself a new condo more suitable for me and my girlfriend, and Sandrine helped me a lot with that too. Thank you to your great team!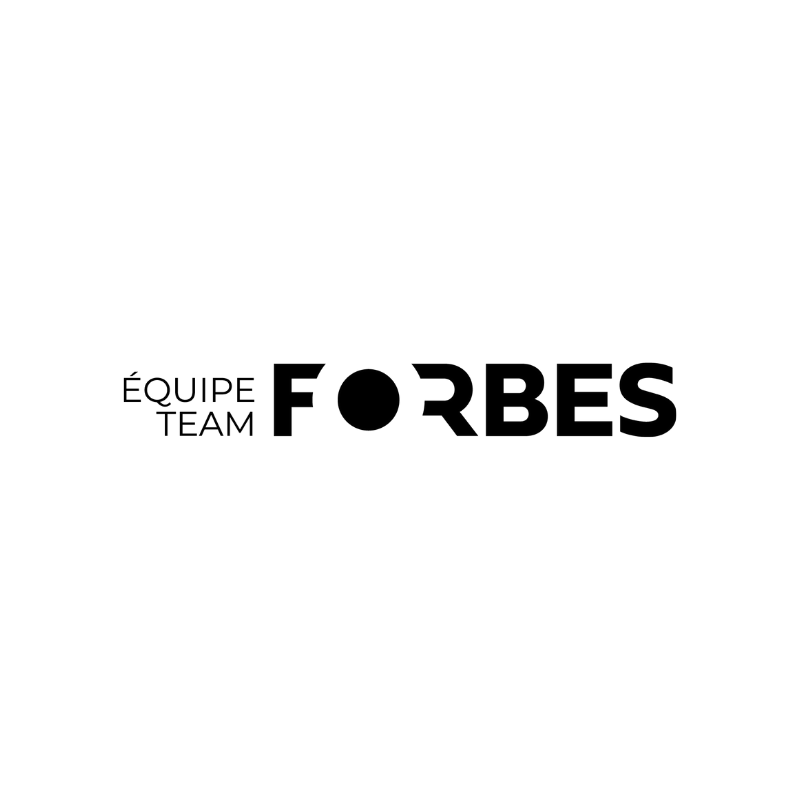 Sandrine Charbonneau was the absolutely best real estate agent. She was exceedingly professional and kept in touch with my brother and myself constantly. She was always available in case we had any questions and she took care of every detail. In addition, she sold my mother's home in a matter of days for more money than we could possibly have imagined. If you want to sell your house quickly and for top dollar, I would advise you to get in touch with the Équipe Forbes Team and you will definitely not be disappointed. Sandrine was the BEST!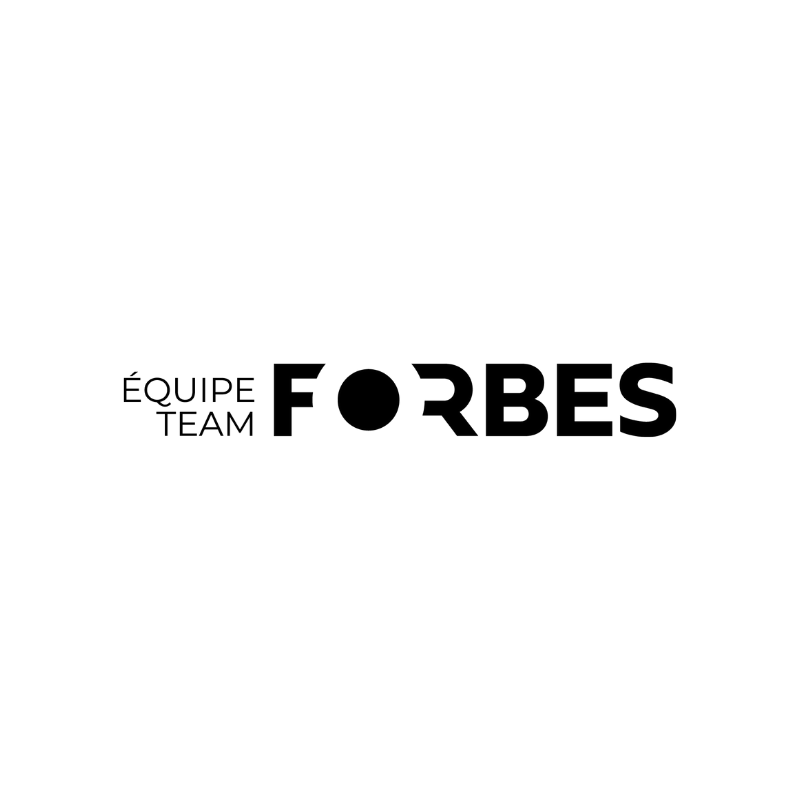 I recommend Richard Couture and his team to all services! They are very caring and extremely kind. Thank you.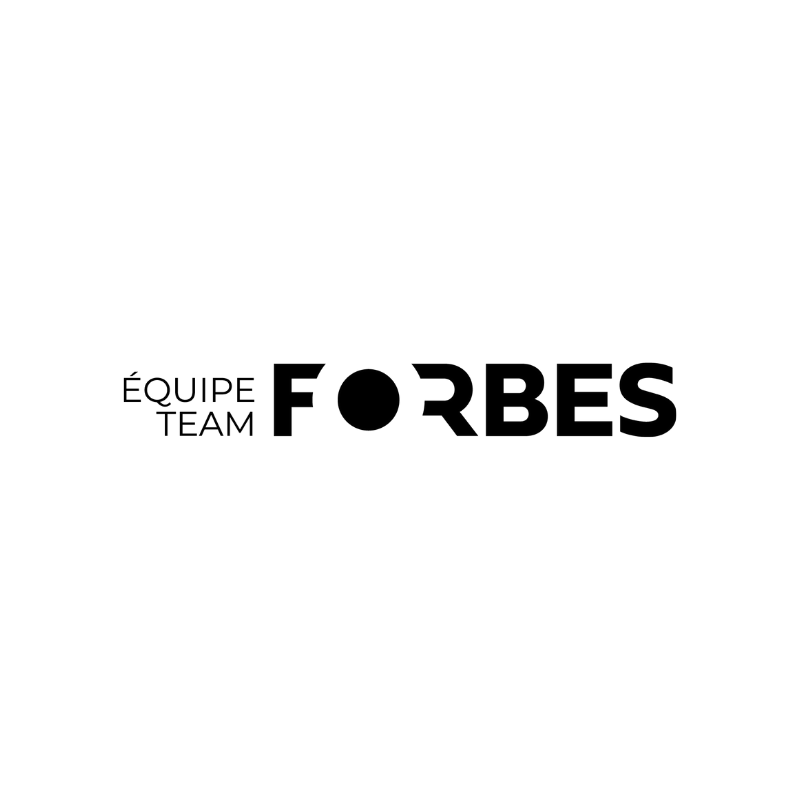 A big thank you to Sandrine: she is a very amiable and friendly young girl who loves what she does and puts a lot of energy into satisfying her customers. It was several very difficult months to live with, with this pandemic that did nothing to help us, but despite everything, our house was sold with a smile. Bravo Sandrine and keep up the good work!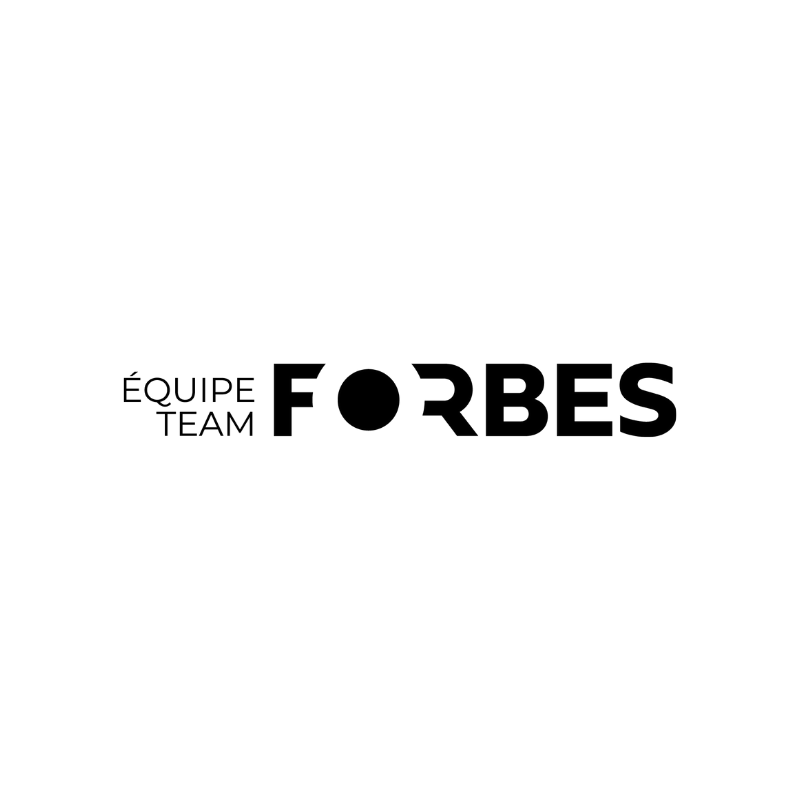 It is with great pleasure that I thank Sandrine of the Forbes Team at RE / MAX Crystal for all the attention she paid to the sale of my home, which materialized the day before the pandemic, without what all would have been in abeyance. I appreciated her great dedication, her determination and her great desire to succeed as soon as she had the mandate for the sale of my property. Thank you Sandrine, you gave me a good point.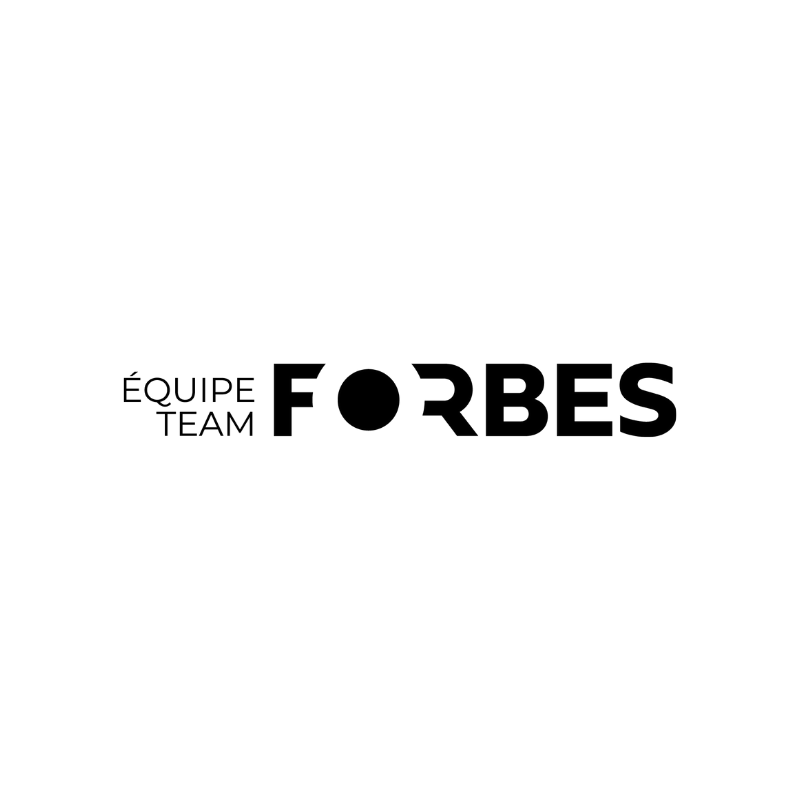 Richard was our representative for the 20+ months we worked on our plan to sell our home. During this period he spent a lot of time with the Town Planning Department of our city, in order to advance our project. We really appreciate his efforts to provide us with sales offers beyond our expectations. Thanks again to Mr. Richard Couture and the Forbes Team.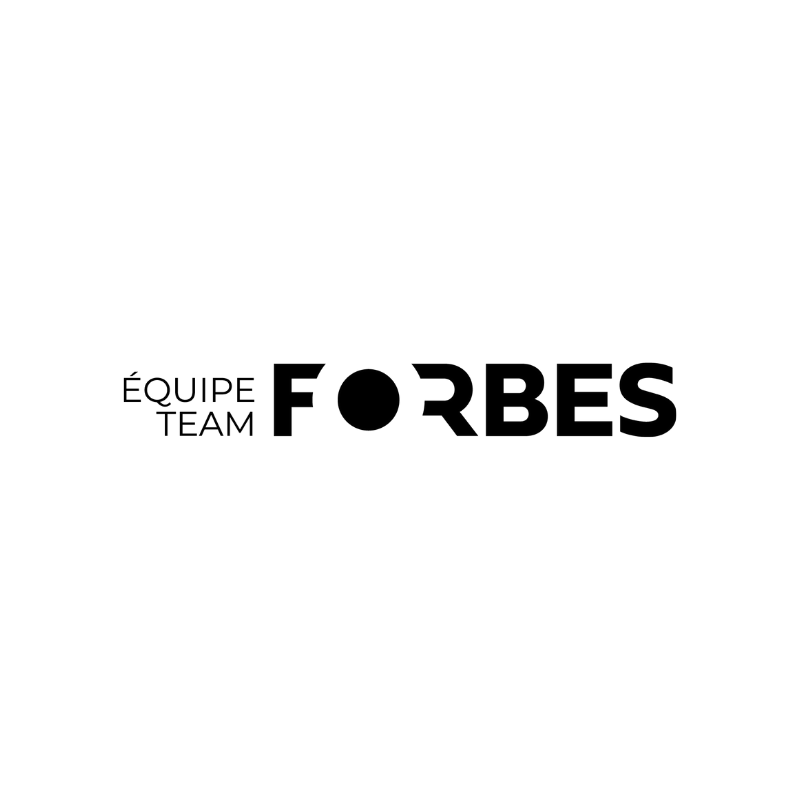 Sandrine, we would like to sincerely thank you for all the time spent with our family in finding the perfect home for us. From the first meetings, you have been patient, professional and generous with your time. I really appreciated your availability and your quick follow-ups regarding our questions and concerns. You were able to gain our trust quickly, thanks to your thoroughness and your kindness. Thank you again for all your advice, we are extremely satisfied with your service and recommend it to everyone!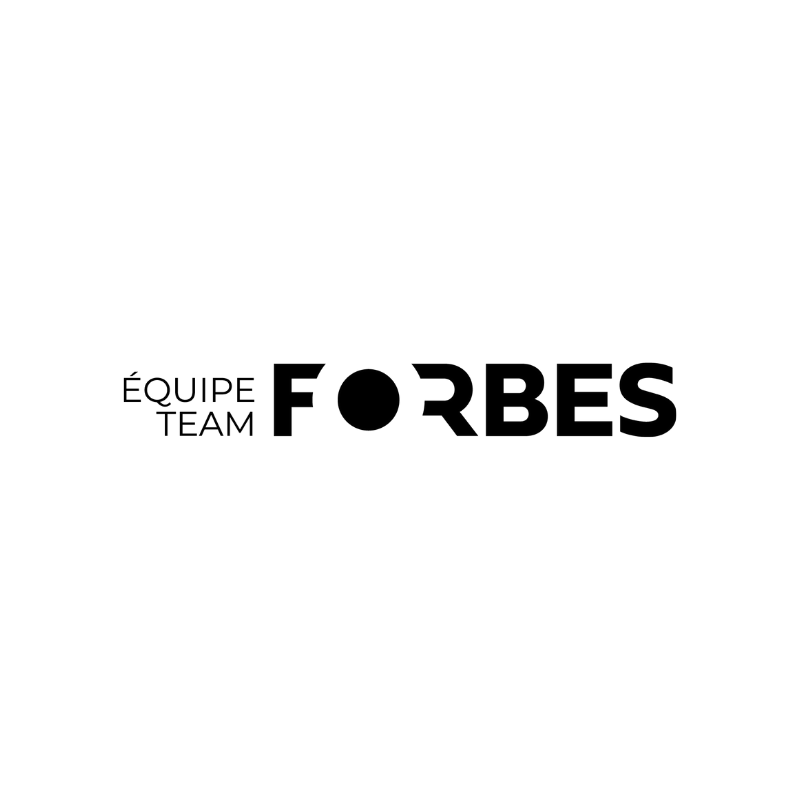 We trusted Sandrine for the sale of our house, without regrets. Her kindness, availability and professionalism helped us a lot in this special context. Sandrine guided us in a spirit of unparalleled trust. Thanks to this wonderful team, we highly recommend them.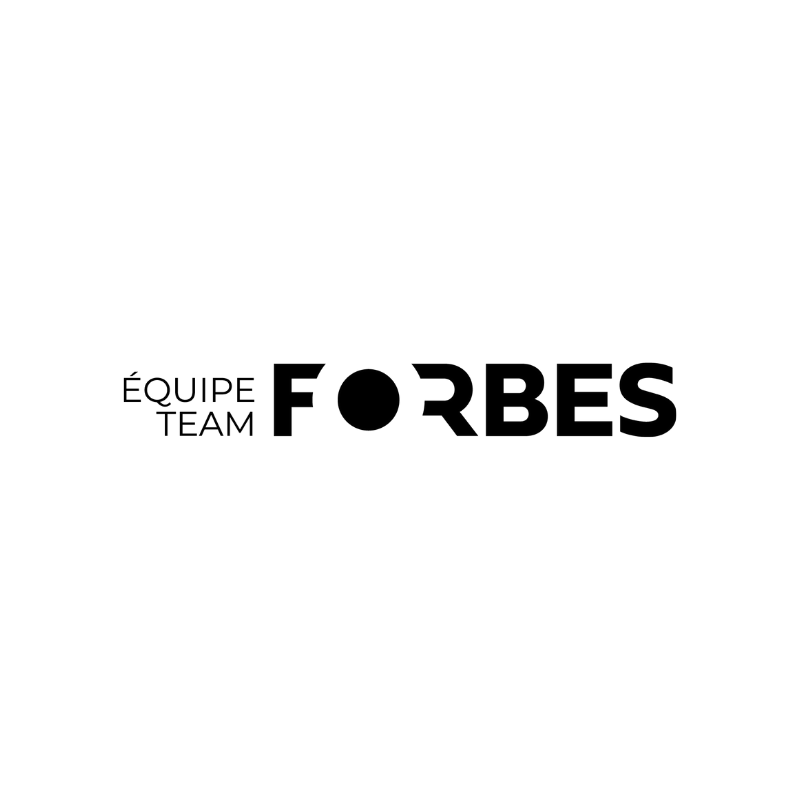 Thank you for everything France, you are an extremely generous, very meticulous and efficient person! You trusted me until the last minute. Thank you again and well done !!!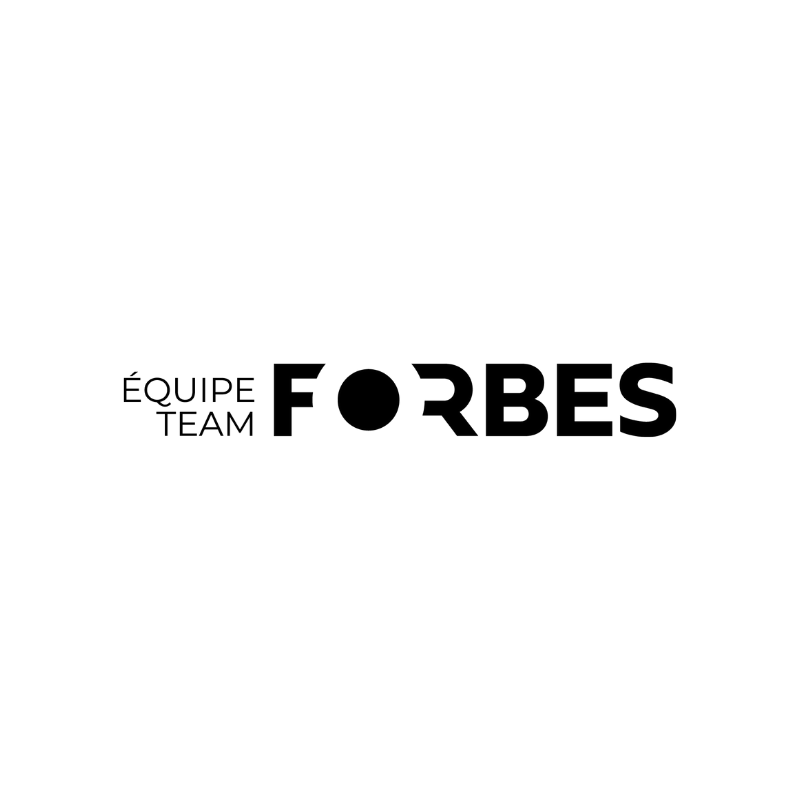 Wonderful team, who sold our house in 7 days! Sandrine is very professional, efficient and always available. Even after the sale. We recommend it unequivocally!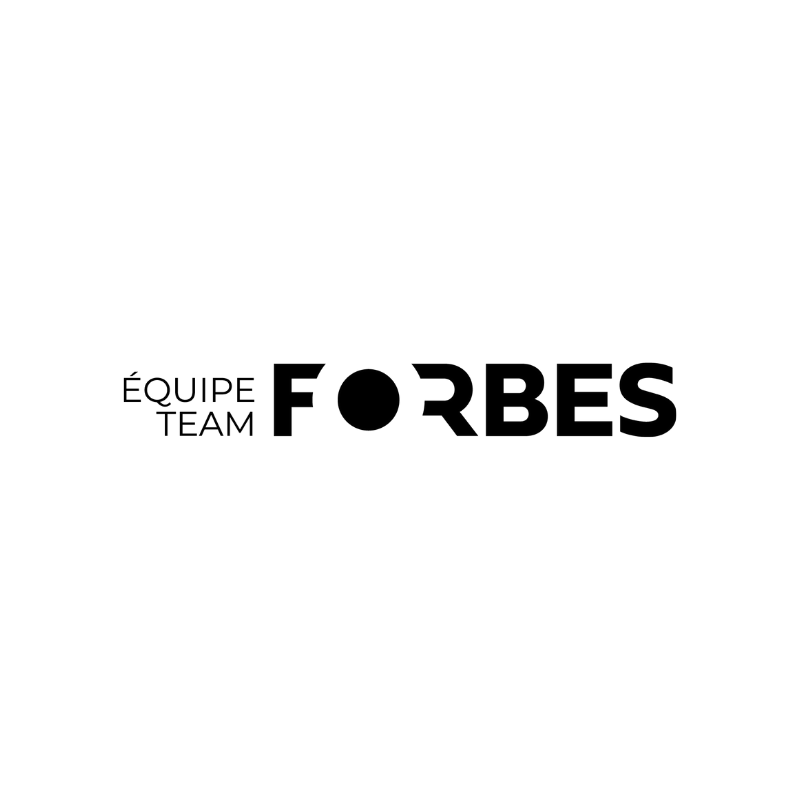 It is an efficient and dynamic team! I was very satisfied, they sold my house in 2 weeks, during the pandemic. I had a lot of communications with Sandrine, I must congratulate her for her good work and her efficiency, she is really in her element. Bravo to the whole team and I will recommend you without problem. Thanks again for your good service.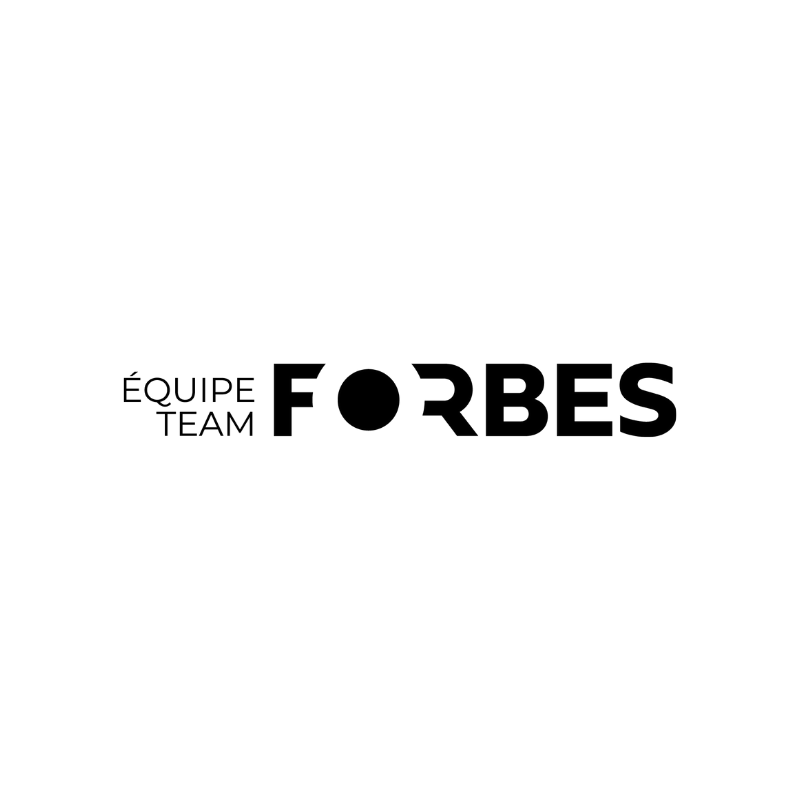 We want to express our great satisfaction during the sale of our condo, thanks to the involvement that Sandrine has brought to it. It only took 4 days after listing it to receive a more than satisfactory offer to purchase, which we eagerly accepted. Also, we must mention the pleasure we had in doing business with someone like Sandrine! We met a friendly, dedicated person who did not count the hours spent on the task. It was even a friendly relationship. We found in her a caring, enthusiastic, determined broker, and what to say about her efficiency and patience! We are very comfortable recommending her to others who may need such a dedicated broker.Thanks for everything! Friendly.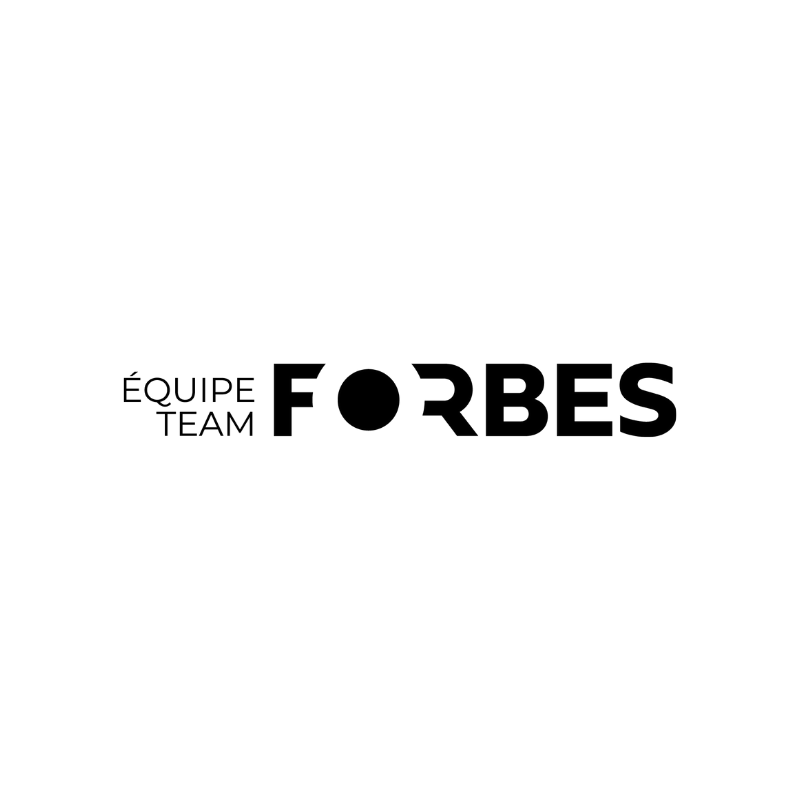 We received an outstanding service from Sandrine for the sale of our condo. In addition to being pleasant, she was always available to answer our questions, to travel to the east of Montreal as well as to give us an account of the activities related to the sale. Our condo sold in 3 days. We referred it to other owners of the same building, who in turn sold in 1 week thanks to its efficiency. Congratulations and thank you to Sandrine for her work worthy of a true professional.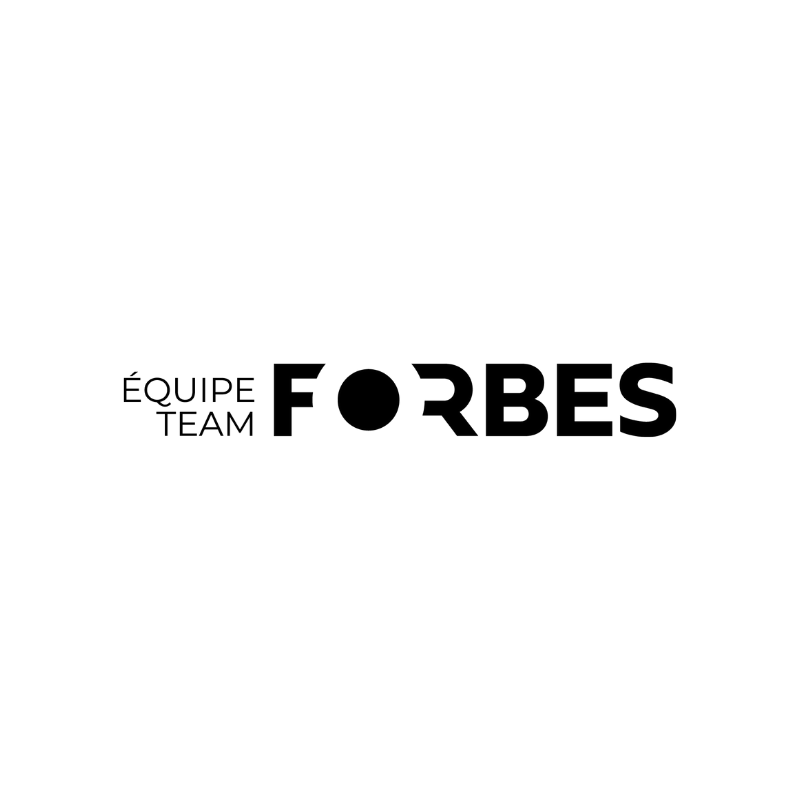 France is much more than a real estate broker! She gives herself without counting and above all, she is calm at all times in order to prevent us from being stressed in this search for houses which is not easy today. A thousand times thank you.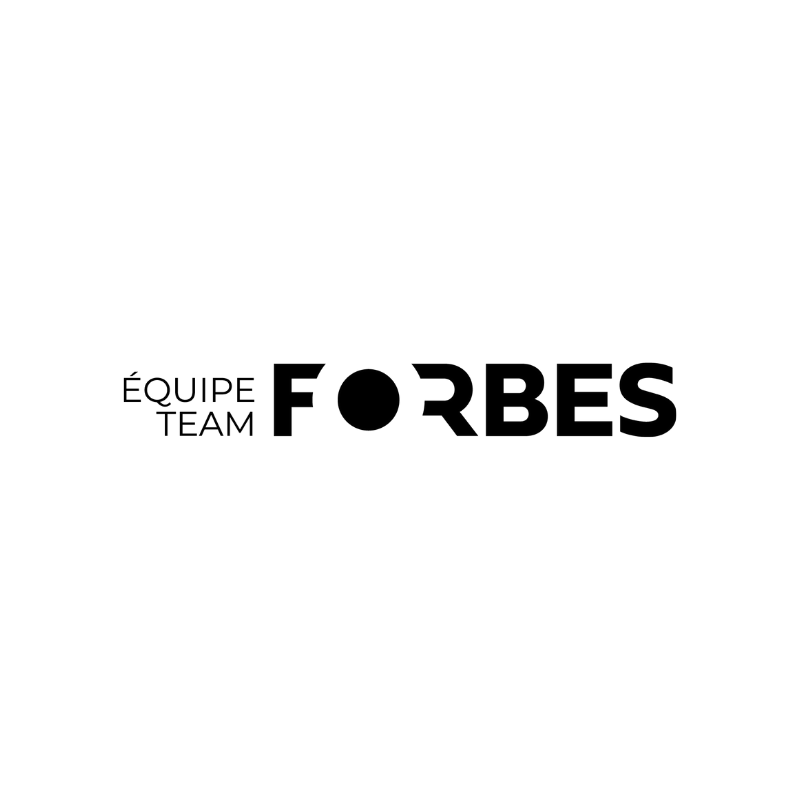 Despite the fact that my father told me that it was not possible, fast service and very good quality with the Forbes Team from RE/MAX Crystal. Bravo to the team and thank you for your professionalism.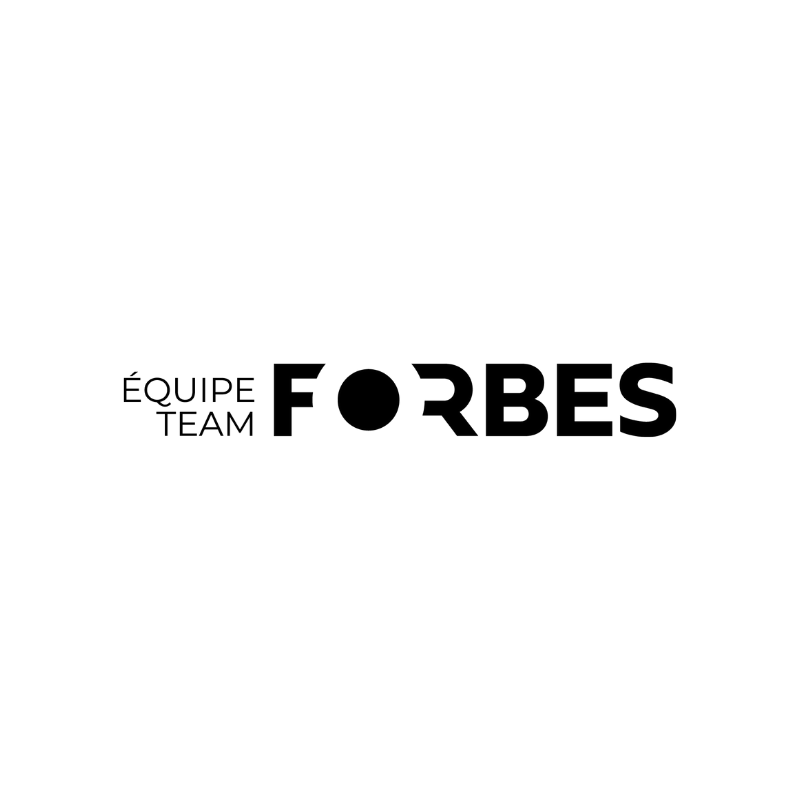 The Forbes team knew how to surprise us! From our first meeting with them, we saw that they would be dedicated to helping us in our sale / purchase project. Despite several rejected purchase offers, they never gave up and redoubled their efforts. They managed to find us a house that met all of our expectations and even more! All thanks to Richard's hard and sustained work. In terms of sales, France and Sandrine have mastered all aspects. Their experiences allowed us to sell our property in just 4 days! In short, a wonderful team close to its customers and always present for them. We recommend them recommend to ALL!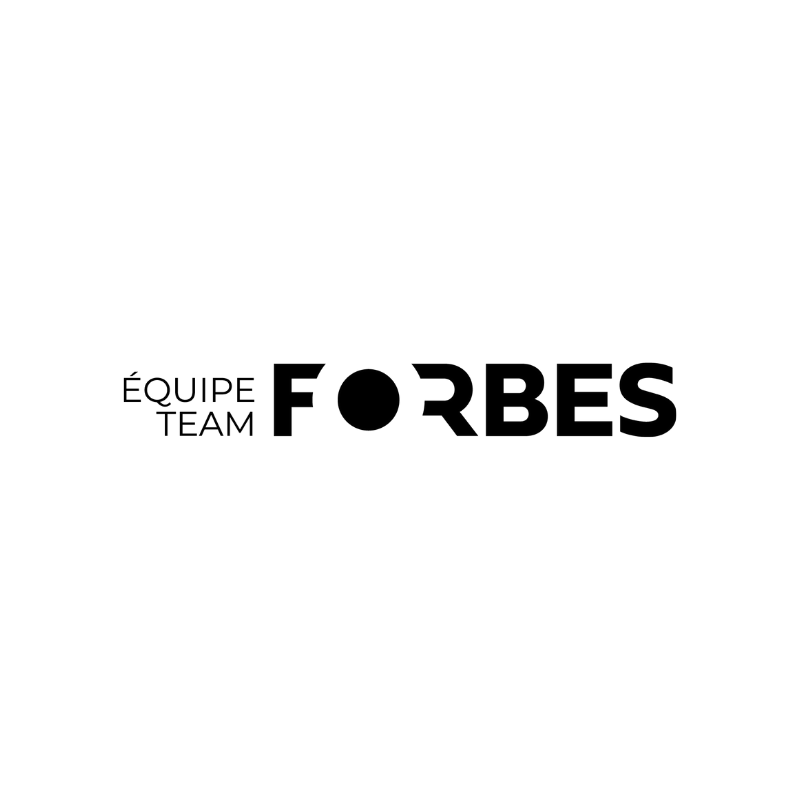 Thank you for your services, especially to Sandrine, who spared no effort despite all the glitches encountered along the way in the sale of the cottage.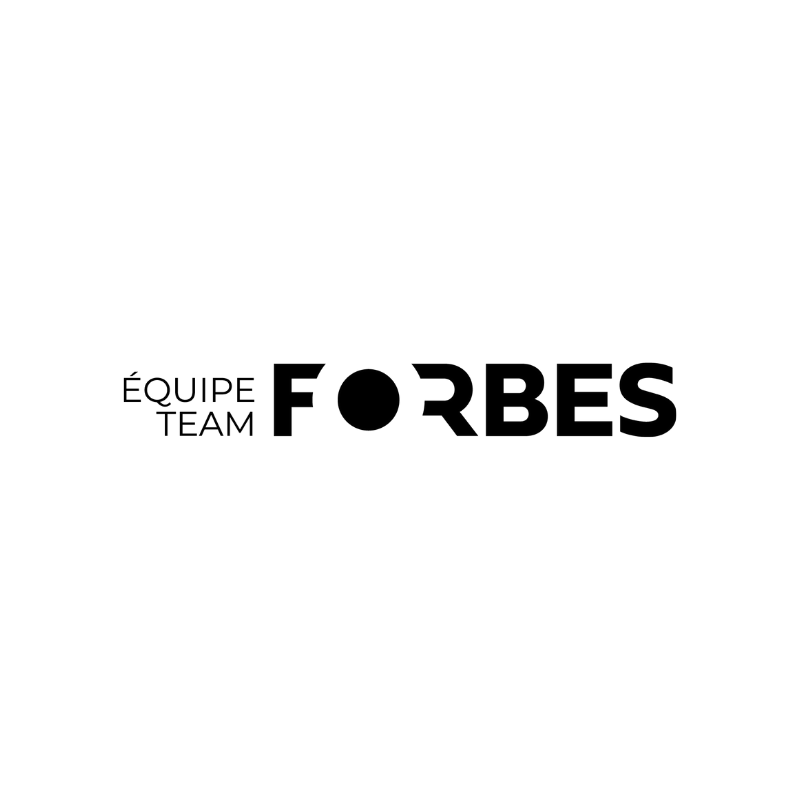 France Forbes and her team have impressive experience in real estate brokerage. They provided us with impeccable service from our first meeting, and this continues today. We loved the professionalism of all the members we worked with; especially Sandrine and France, who have shown exemplary availability in our communications, research and home visits. Thanks to their expertise, they have been very good advice so that our purchase is today a total success.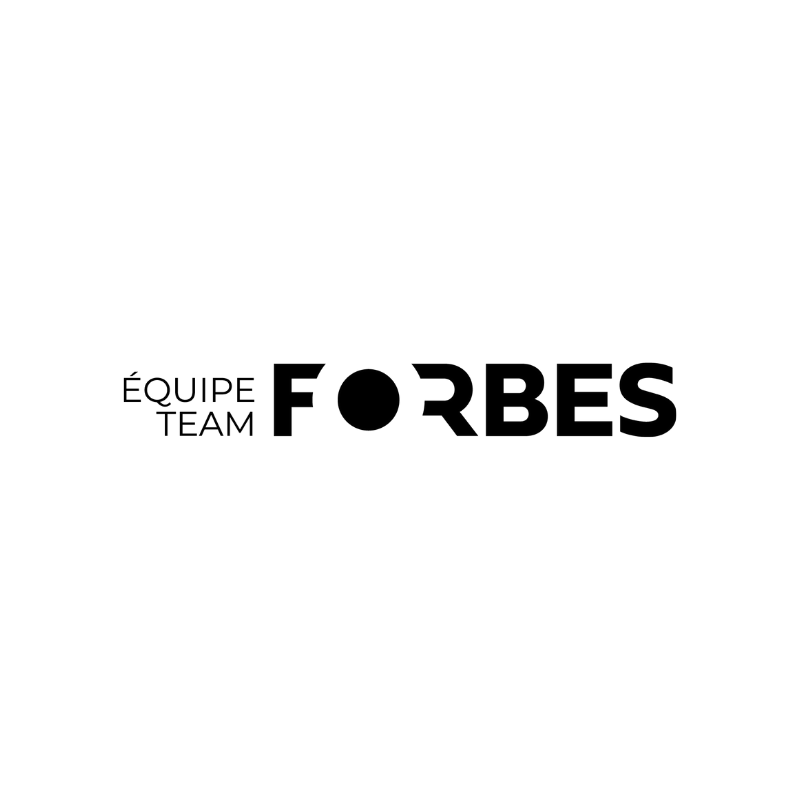 A testimony to tell you that we had the chance to sell our property through Sandrine Charbonneau, from Equipe Forbes Team. She is attentive, courteous and always available to answer our questions and to motivate us during the transaction. From the beginning of the sale of our house, she was able to support us in every decision. Thank you so much! We are very happy in our new condo!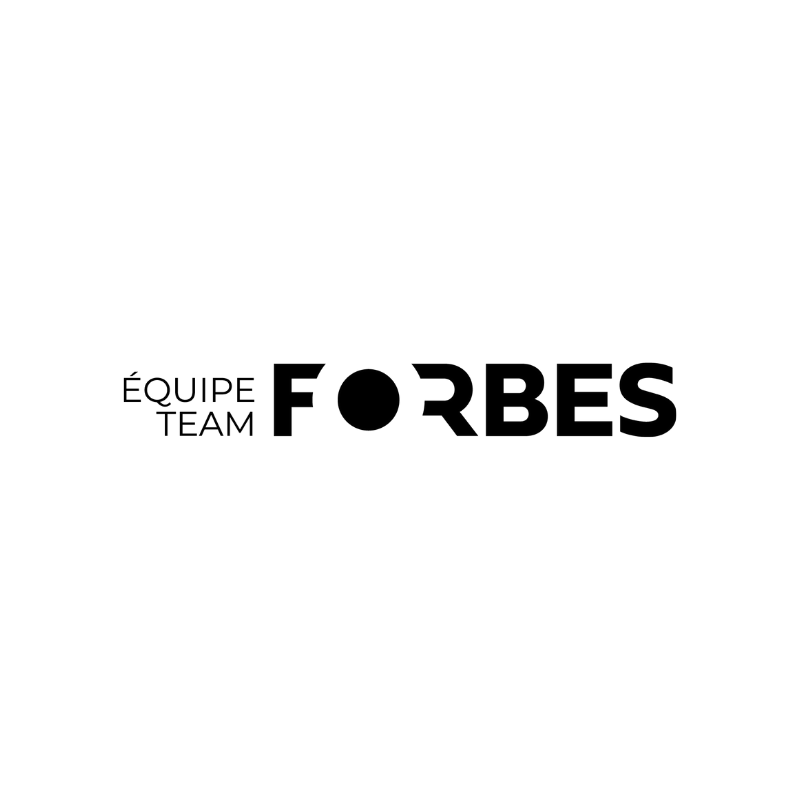 Thank you to the team for the perfect work that you accomplished by selling my mother's house. You have made the house sale process enjoyable. Your professionalism and straightforward approach made it much easier for my mom and myself to go through this venture. I especially appreciate the special attention you gave my mom, respectfully helping her through a difficult period in her life. Thank you sincerely.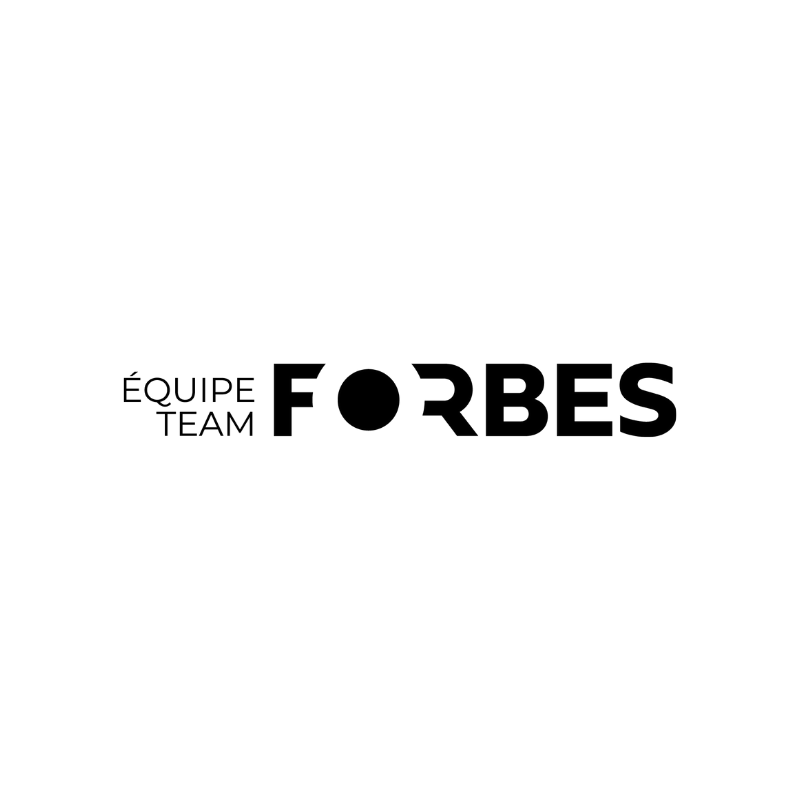 Sandrine has helped us greatly in the process of finding and buying our home. She knew our needs and presented us with houses that corresponded to them! Her patience, her good humor and her professionalism make me recommend her 100%! Thanks again for everything 😌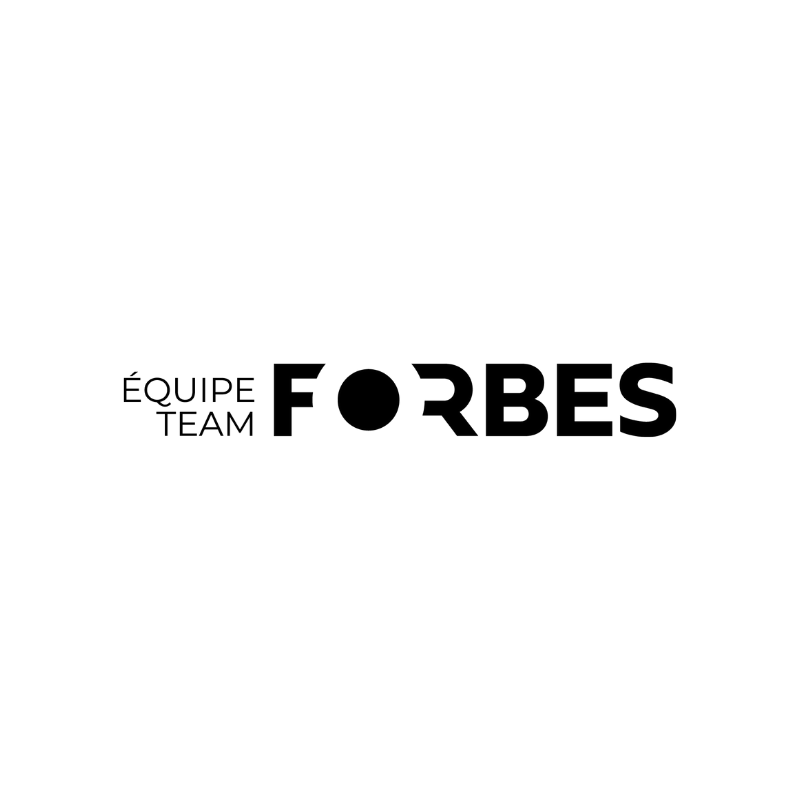 Sandrine, this is to thank you for the excellent customer service you showed me when selling my house. The advice you offered was always right and a great help for the decisions I had to make. I am very satisfied with the result of the sale of my house and thank you very much. Cordially!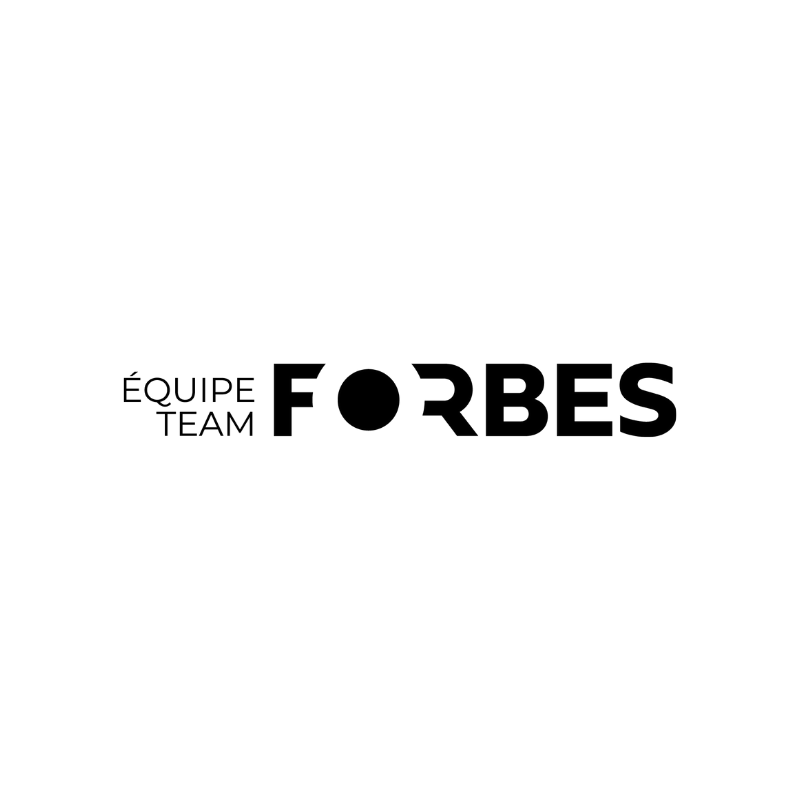 For the purchase of my condo, a big thank you to Sandrine Charbonneau for her support, her professionalism as well as her availability and her kindness. Team Forbes must be proud to have her on the team. I continue for the sale of my house to trust this team. Thank you.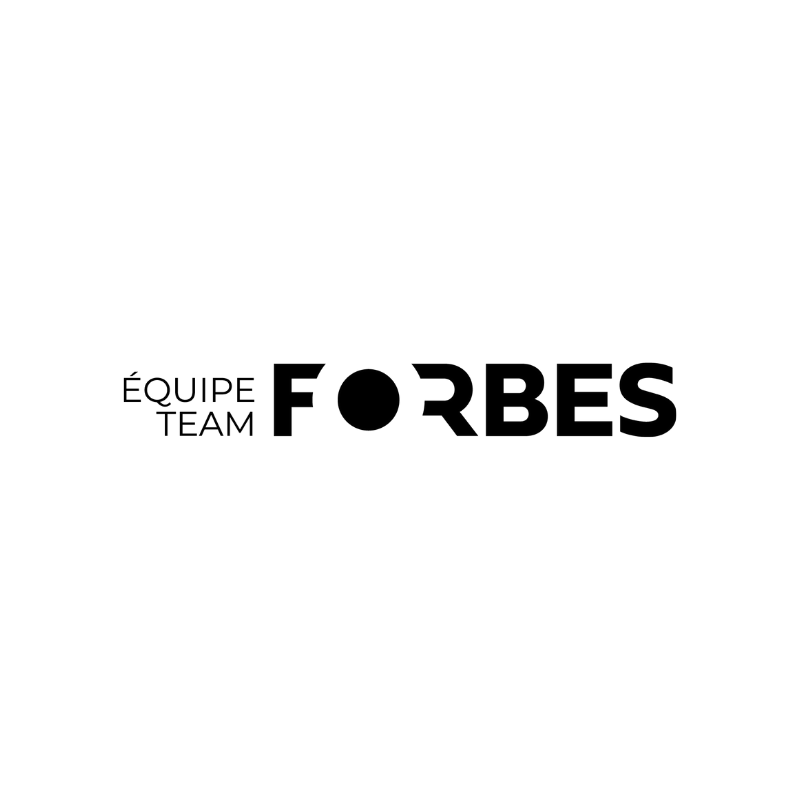 I would like to thank you for the invaluable help you provided when I bought my condo located at the Jardins du Moulin, in Laval. France Forbes has greatly reassured us and thus put confidence in this project. I have never seen such a dedicated team of real estate brokers for their clients, and yet it was the purchase of my 7th property. France has always been very present and available, she has always patiently answered our questions with a smile. In the end, I am very happy and satisfied with the final result and France is very much for something. If necessary, we will always call on his services and I refer without hesitation! Thank you so much.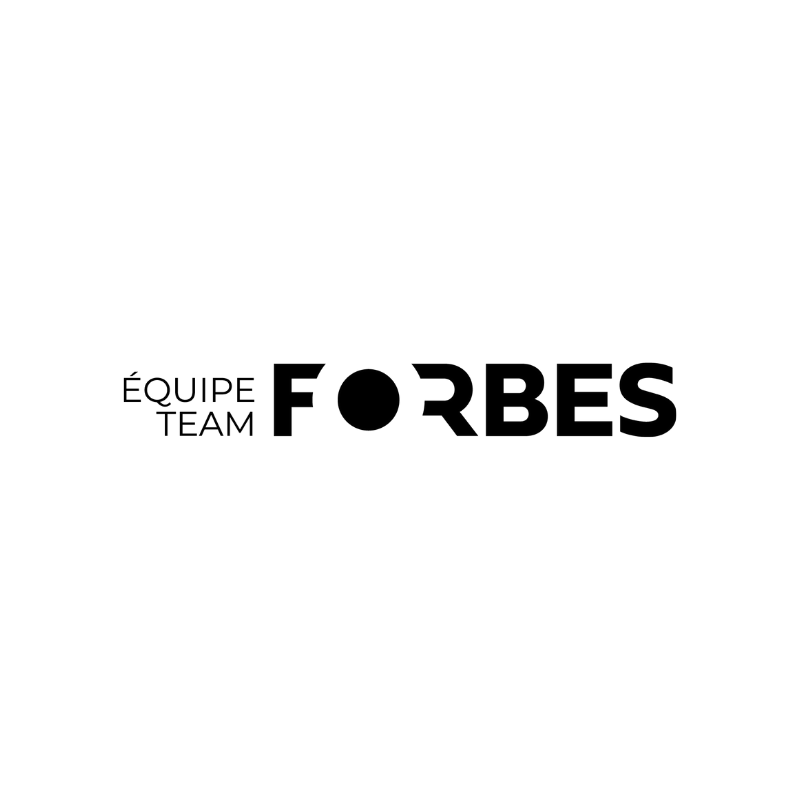 France and Richard are very competent and conscientious people. They will take care of the moment of the listing until the notary, so that you can obtain the best price for your property. After the transaction, they will help you find the house that best suits your needs and your budget. They will do all that is necessary for you to be completely satisfied to have worked with them.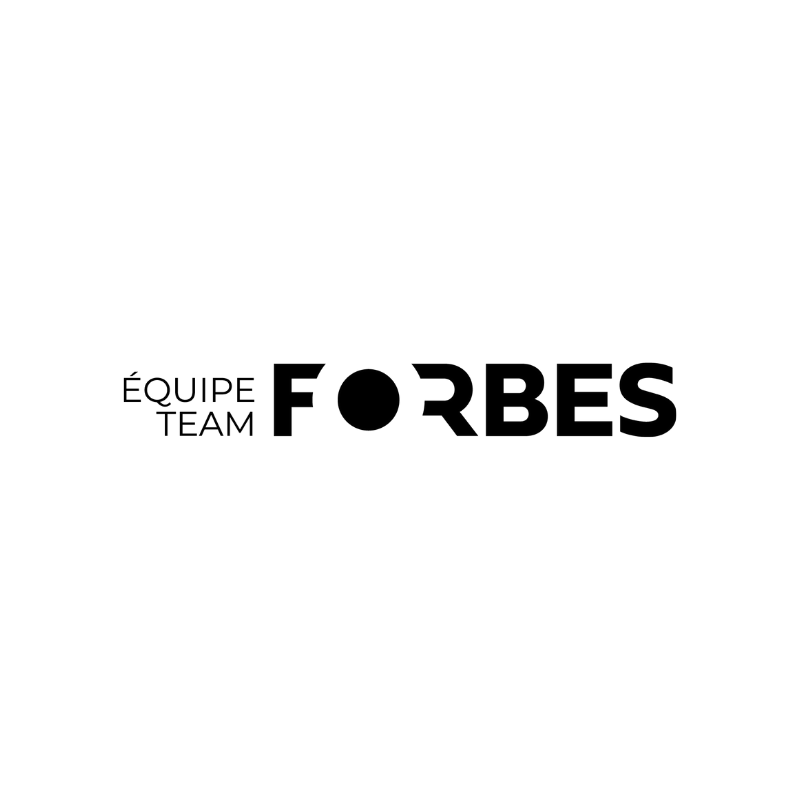 France and Sandrine are extremely generous of their time. Whether it's for open houses to provide us greater visibility to showcase our home, or with their availability for a quick visit, they know how to take care of their clients and listen to their needs. Thank you for making the sale of our home, a non-stressful experience with your sound advice!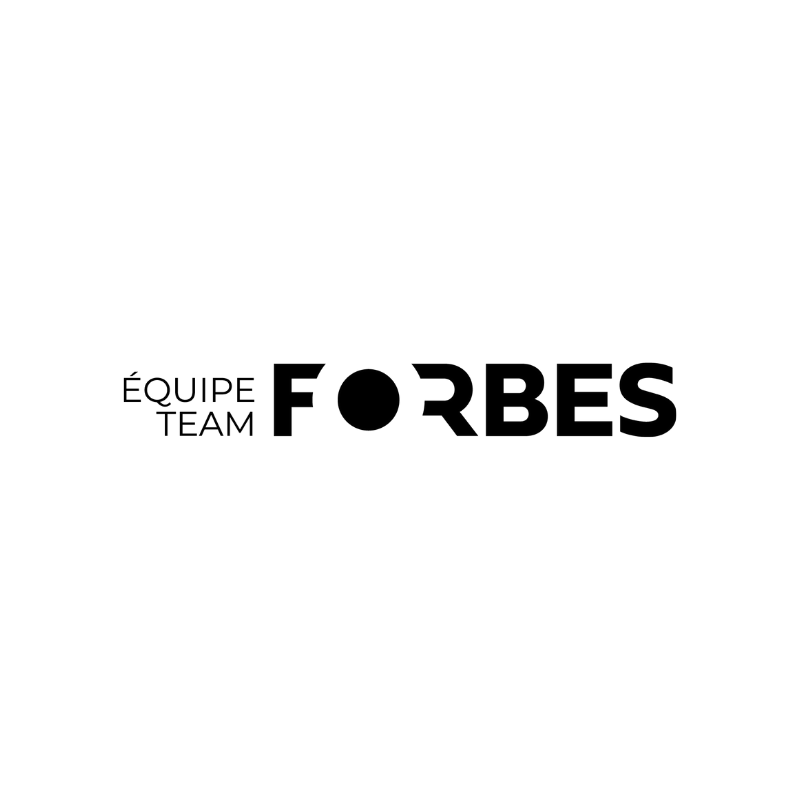 Richard is super!!! Always available! we sold very quickly! don't hesitate to do business with them!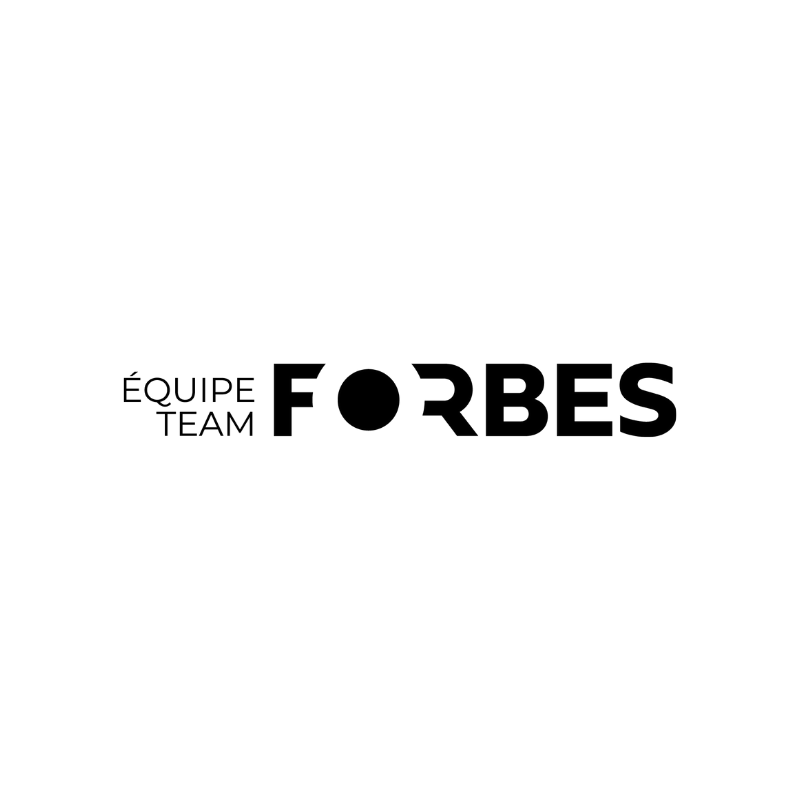 Superb service, always present and available for us! Thank you.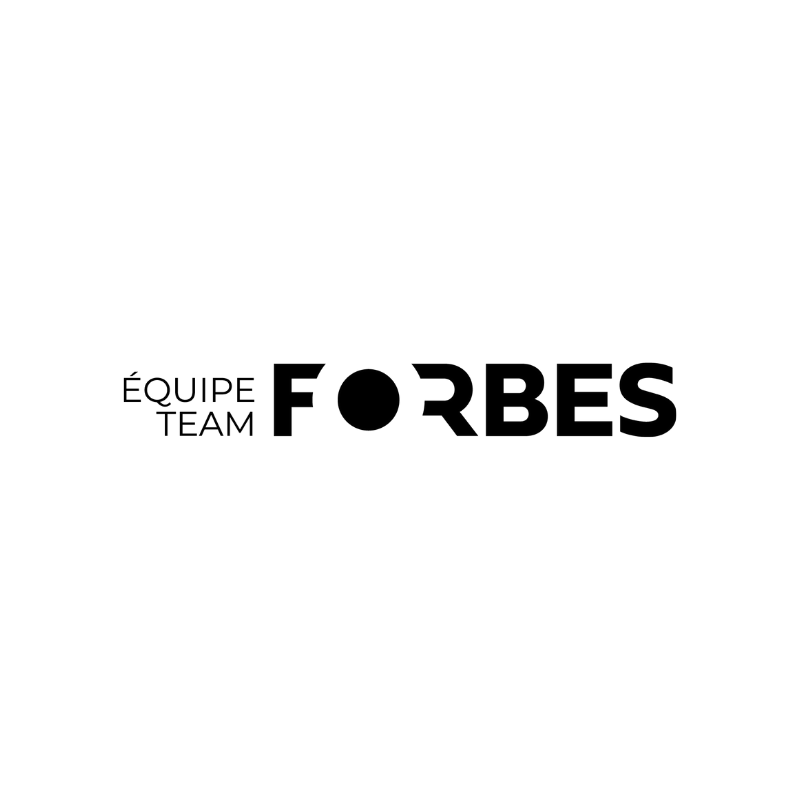 You're an AWESOME team, always lending an attentive ear to our needs, always available.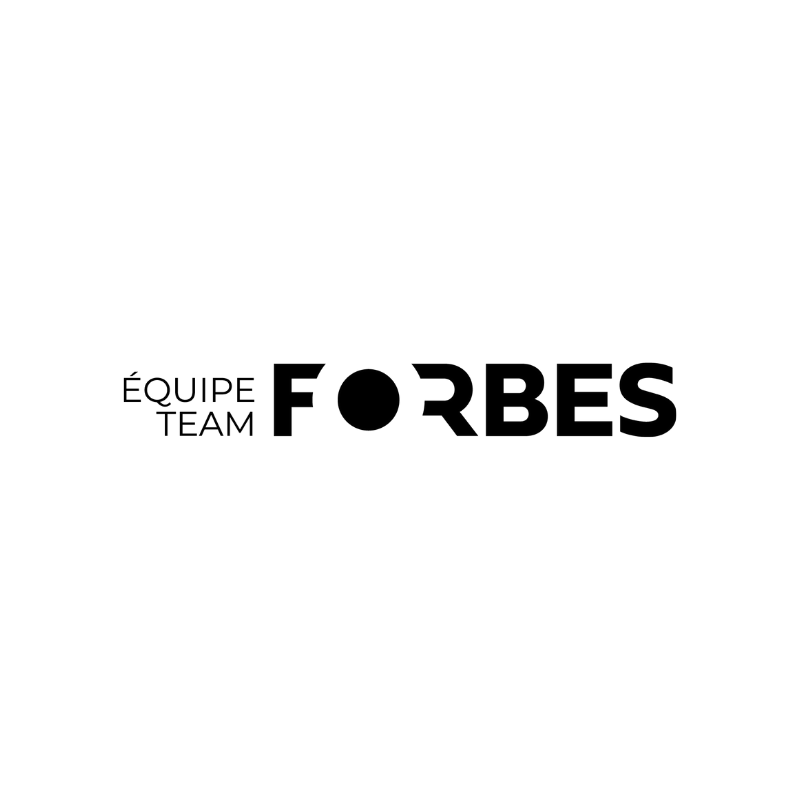 This must have been one of the most complicated sells in a while but thanks to France and her experience, everything went well. Thank you, France! Xx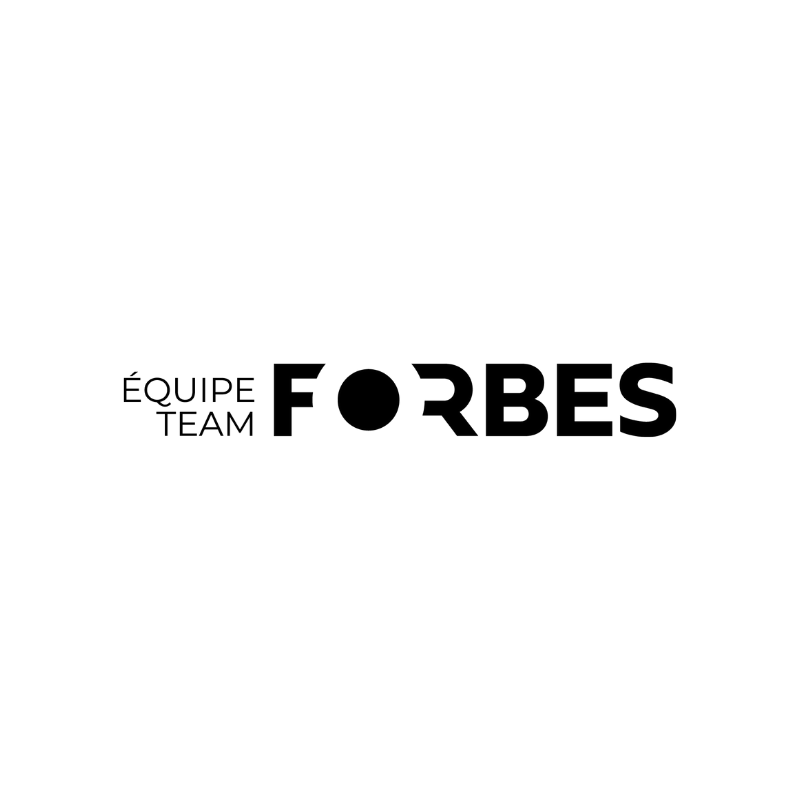 We decided to work with France Forbes for the sale of my condo in Laval and regardless of the competition, we sold our home at our price with her help. She is super dynamic, dedicated and always seeking what's best for her clients. Excellent listener. I highly recommend her. I didn't know her before, but one thing is certain, we will call on her again when we decide to sell.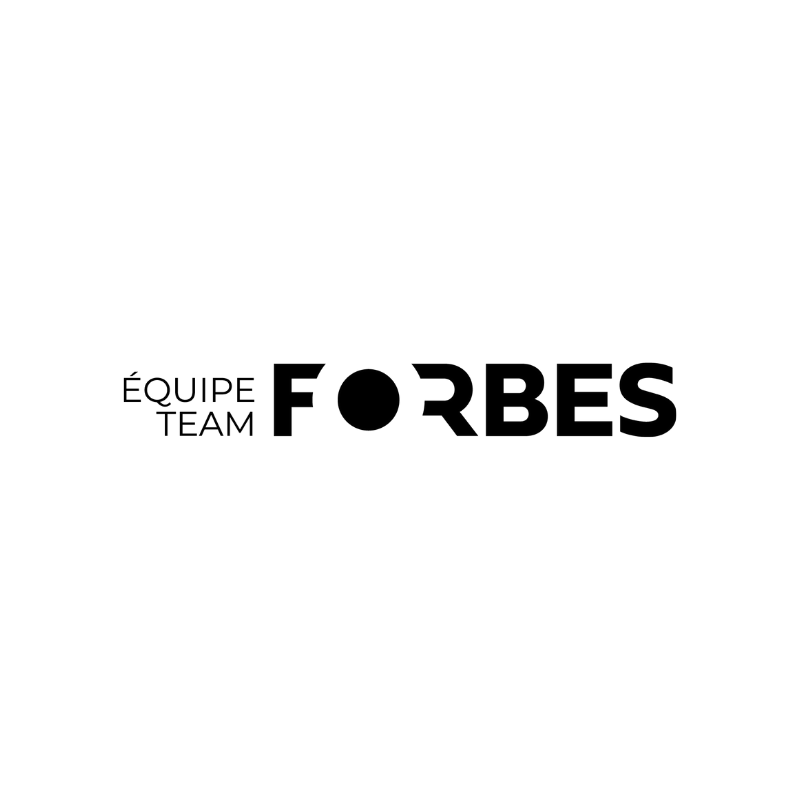 C'est avec grand plaisir que mes parents et moi avons fait affaire avec France Forbes et son équipe et nous ne l'avons pas regretté un instant. Elle a fait preuve d'un grand professionnalisme et de beaucoup de doigté, tact et compréhension à l'égard de mes parents qui vendaient leur maison de 50 ans. Elle a pris soin de bien les écouter, a évalué la maison adroitement et a su quelle clientèle serait attirée par ce genre de maison de banlieue à proximité des voies expresses et centres d'intérêt. En une semaine, elle avait trouvé un acheteur sérieux, et en un mois la maison était vendue. J'ai rarement vu ce genre de dévouement et de diligence chez un agent immobilier. Je la recommande sans hésiter.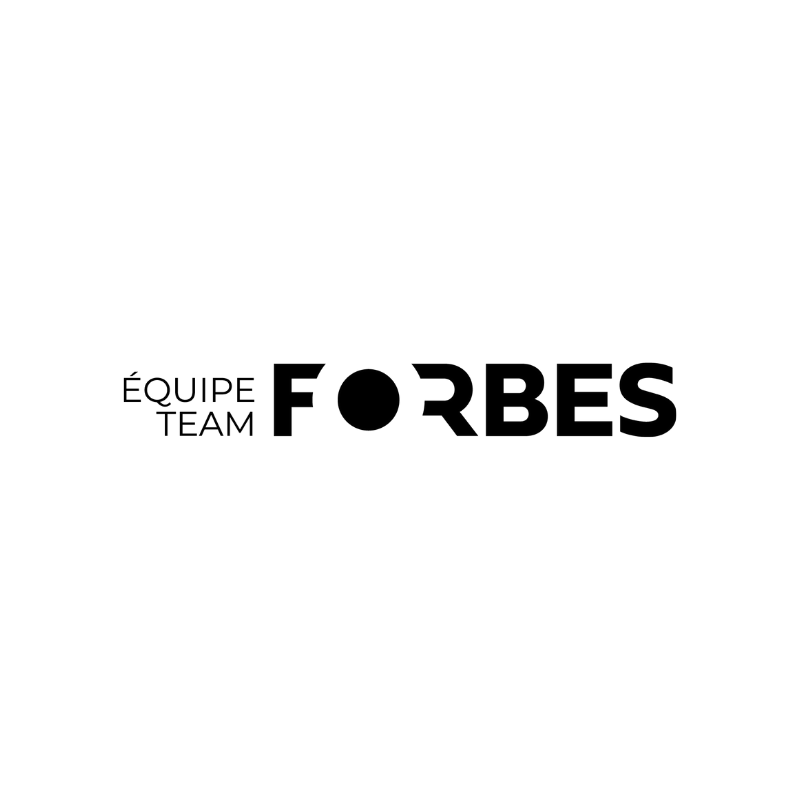 Hello Forbes Team !!! I wish to thank you for the quickness with which you sold my property, at the selling price I had established, and for the professionalism that you displayed (advertizing pamphlet, visits, etc...) I wouldn't hesitate to recommend you to other potential sellers. Sincerely,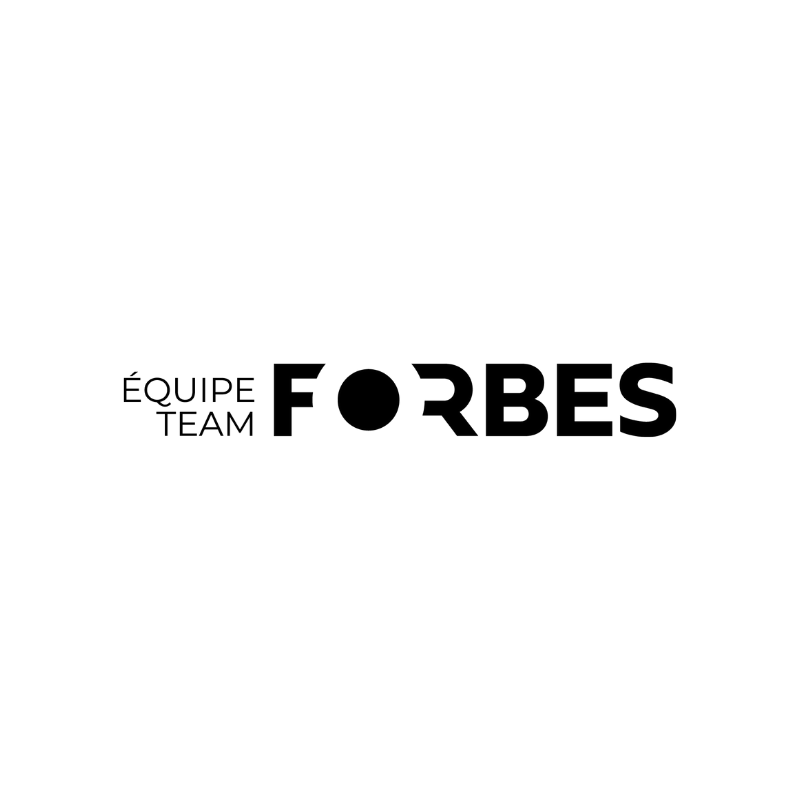 She guided us well through every step of the buying process for our first home. We were extremely pleased and showed great availability which we greatly appreciated. Thank you!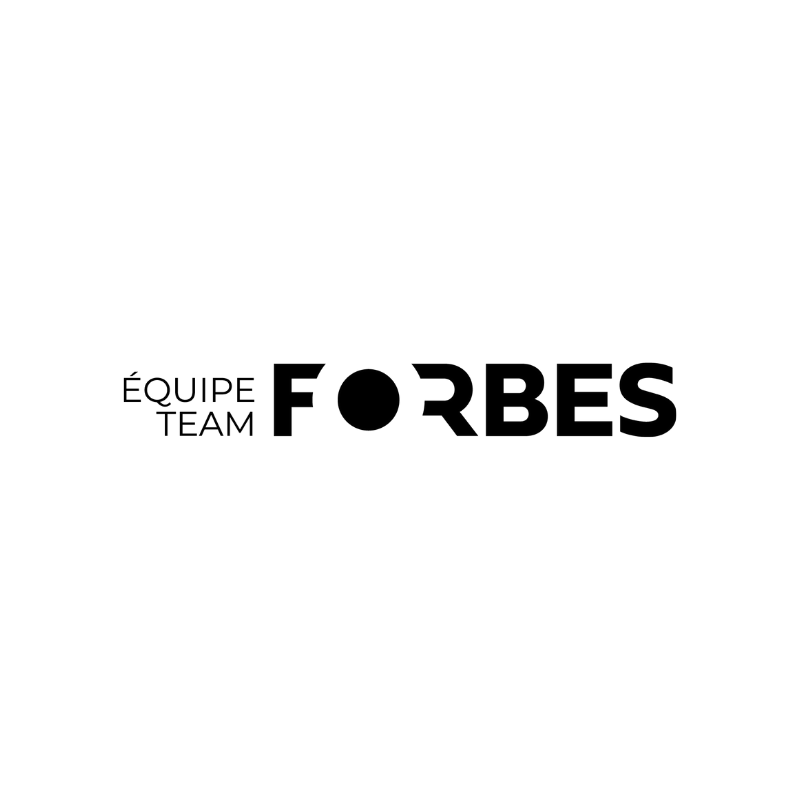 Mr. Couture, We're now well settled in to our new home and wish to express our very high satisfaction. We wish to thank you for the precious help you provided us throughout both the selling and buying process of our home. Your professionalism appeased our many headaches and you knew how to calm the pressure inherent to the many subtleties of a transaction. Your responsiveness and capability of adapting are assets that we greatly appreciated. Please receive our sincere salutations.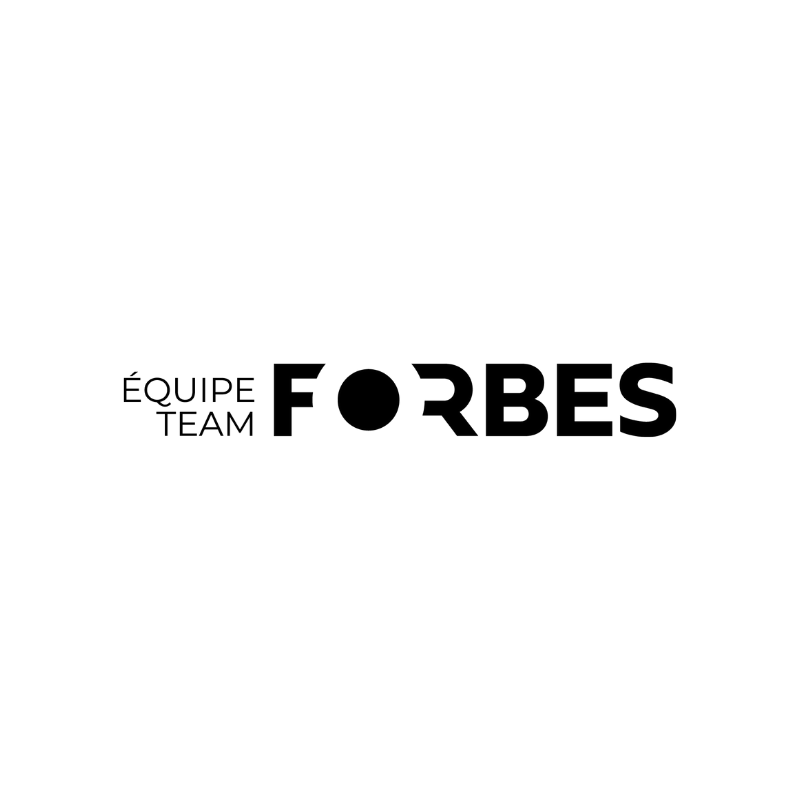 Hello France, We can honestly say that it was a real pleasure purchasing our first building with your help. You always provided quick and efficient feedback to our many questions. You're truly proactive, professional and we really appreciated those qualities in you!! We thank you for your services and for being our real estate broker!!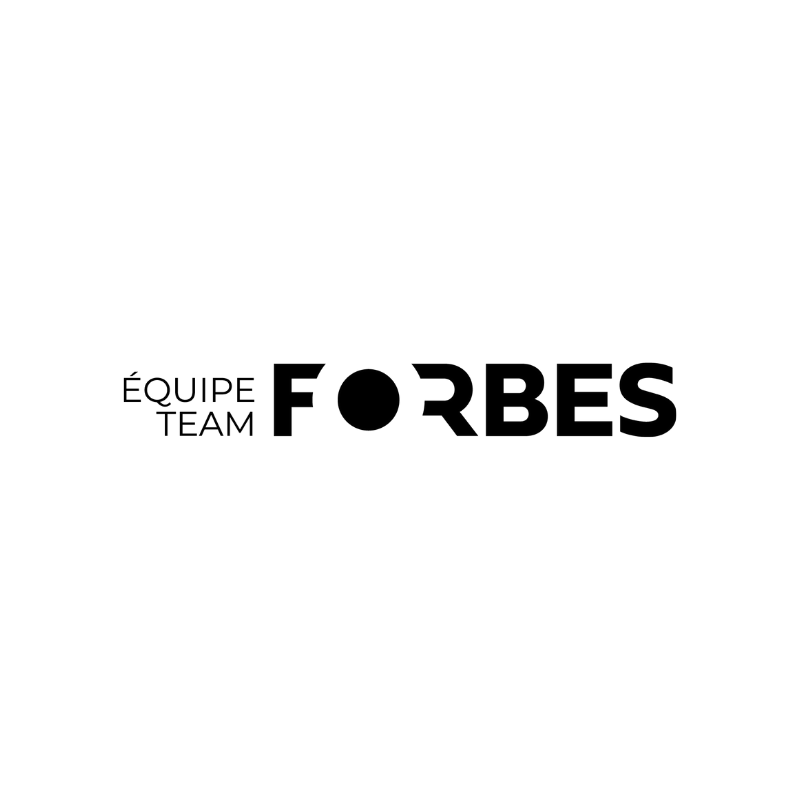 It was a real pleasure working with France. Always available and professional in her work. The sale of my condo was quick and I was very satisfied of the work that France and her team did. I received great advice and was accompanied every step of the sale.